First stop: Comércio Plaza on the Tagus River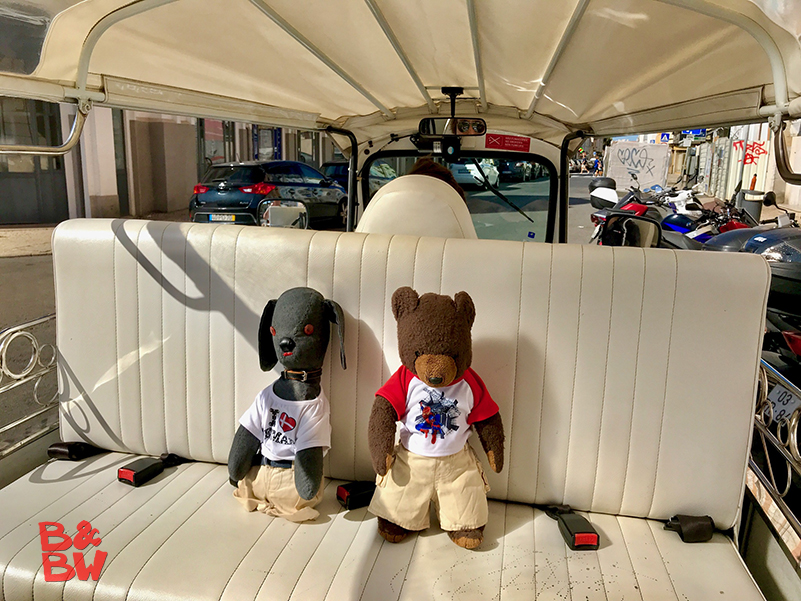 When you have short little legs it takes forever to get around a big city like Lisbon. Luckily tuk tuks are plentiful.
Bow Wow had a small glass of local beer with lunch at Mercado Campo de Ourique
After getting tired waiting for the Ascensor da Bica funicular driver, the boys hopped on and tried to drive it themselves. Fortunately, they were unable to find a key.
Move your cursor over the image for a close up.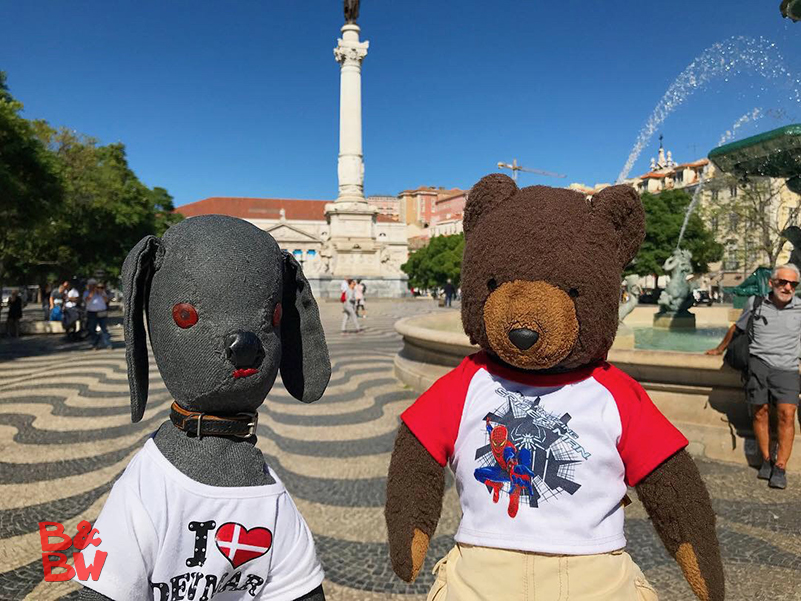 Here they are at Praça do Rossio, one of the main squares in Lisbon, in the downtown Baixa district. Officially, it is known as Praça Dom Pedro IV, but the locals prefer to use its old name, 'Rossio'.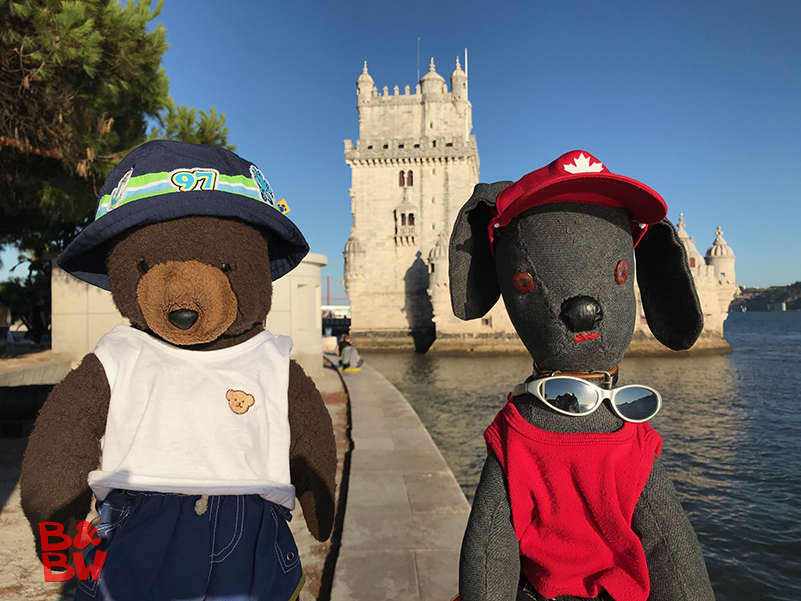 Any visit to Lisbon must include a stop at the Torre de Belém, the Landmark medieval fortified tower on a tiny river island.
Cascais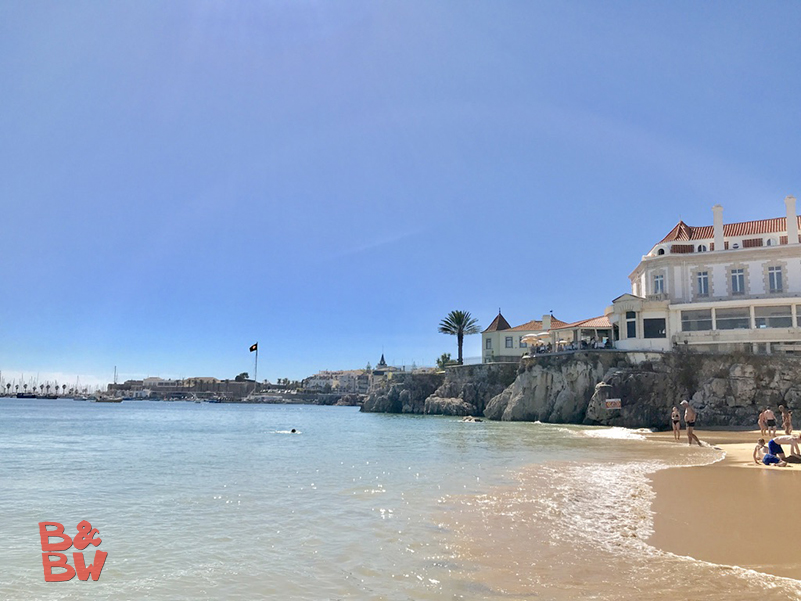 In warmer weather, the short train trip to the beautiful beach at Cascais is another must.
Move your cursor over the image for a different shot.
The boys soaked up the sun, knowing this would be their last day at a beach for a while.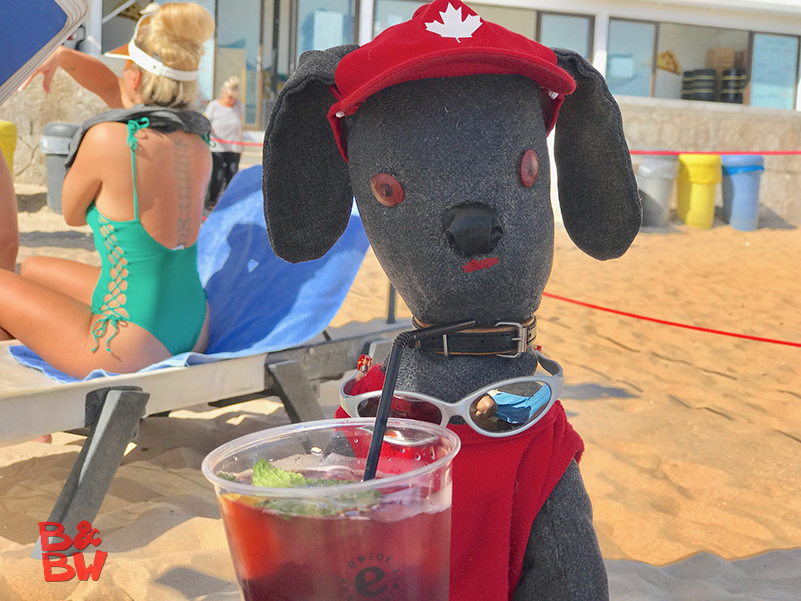 This was the perfect time for a smart summer cocktail.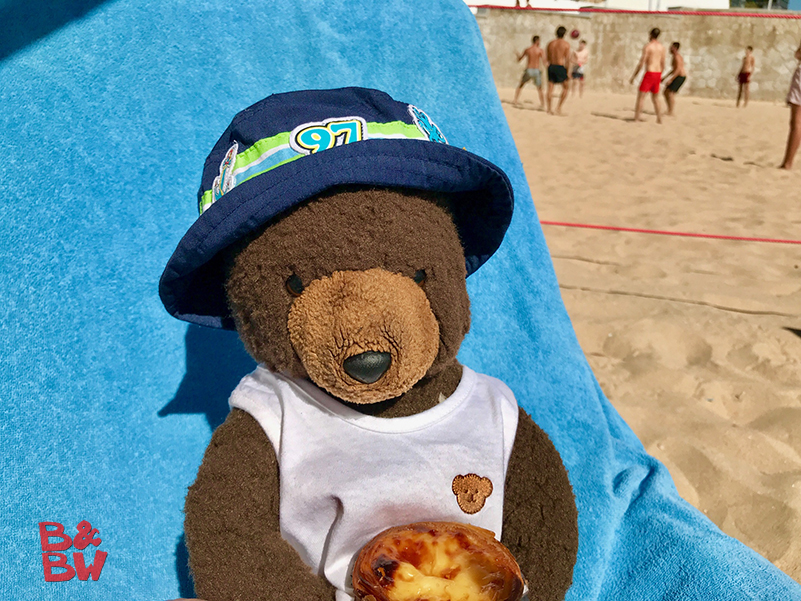 The absolute best thing about Portugal is the abundance of Portugese custard tarts. You can get them anywhere - even on the beach.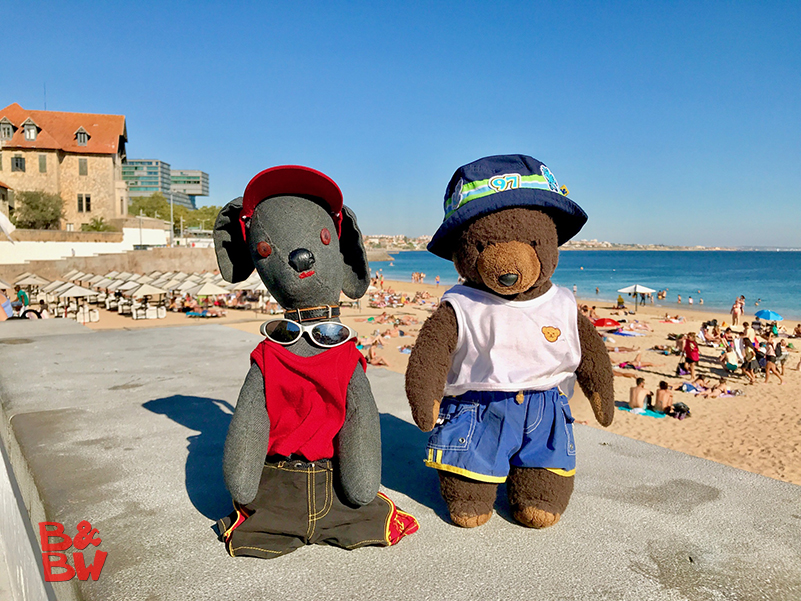 The last beach day for 2018 has come to an end. It's time to catch the train back to Lisbon.
Sintra
.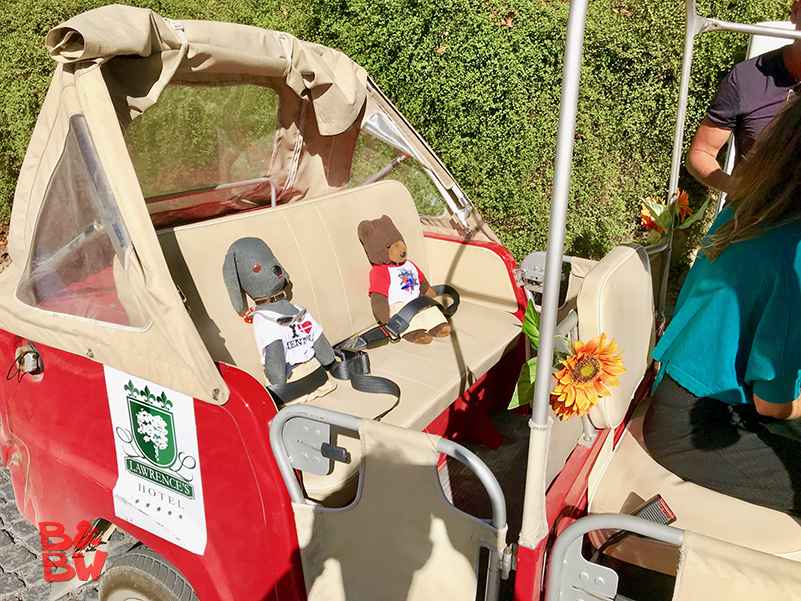 After arriving in Sintra the boys hired a tuk tuk to take them up the hill to Pena Palace.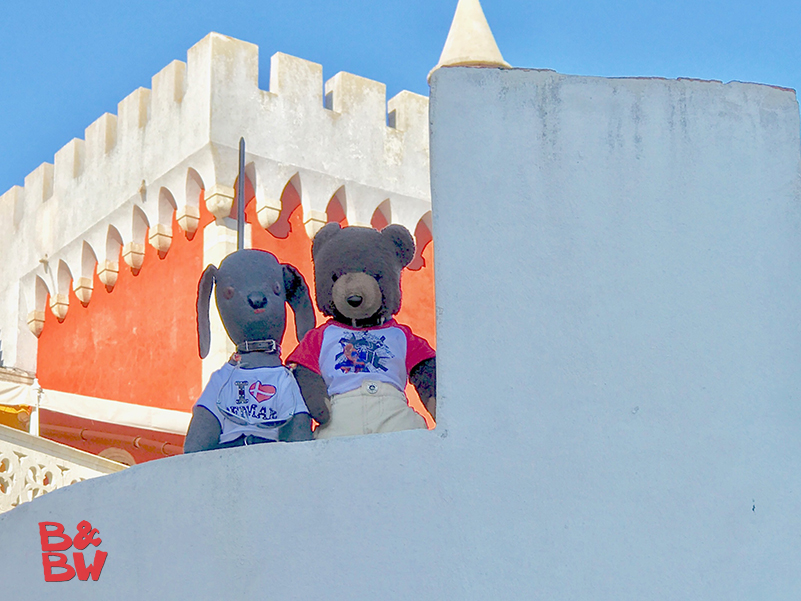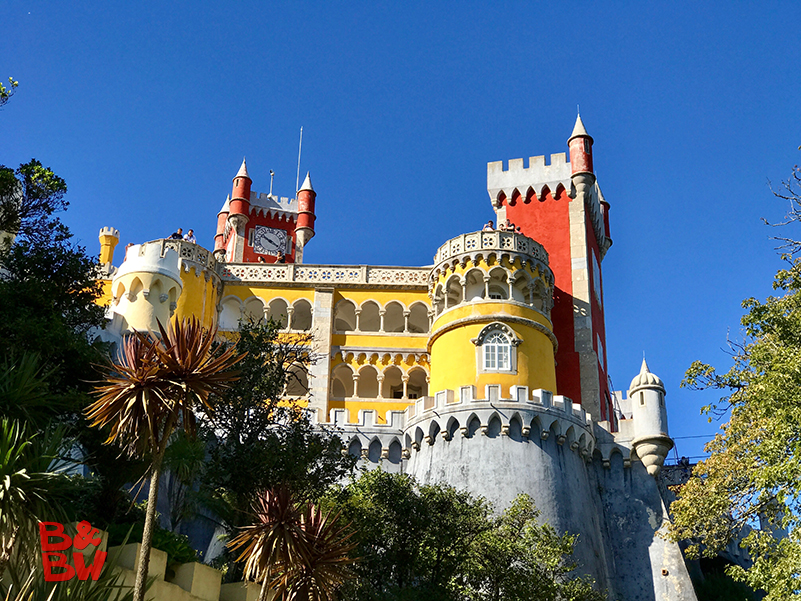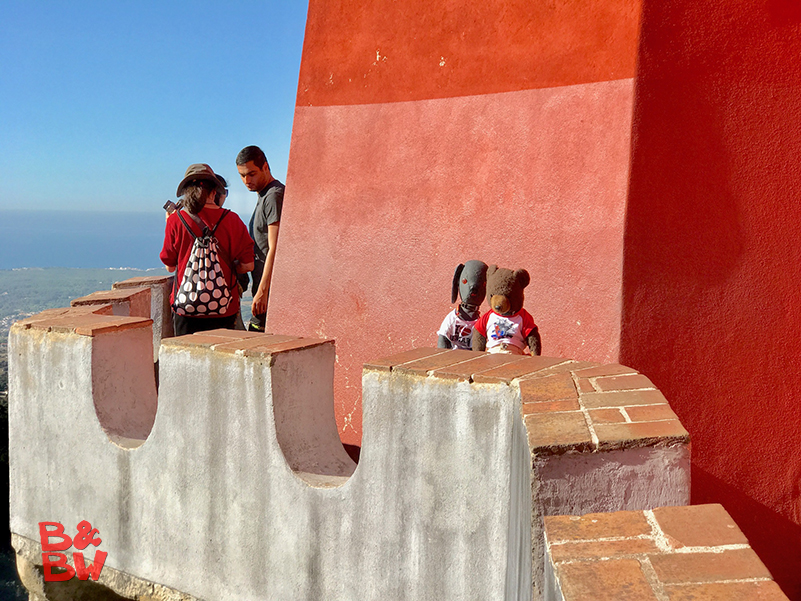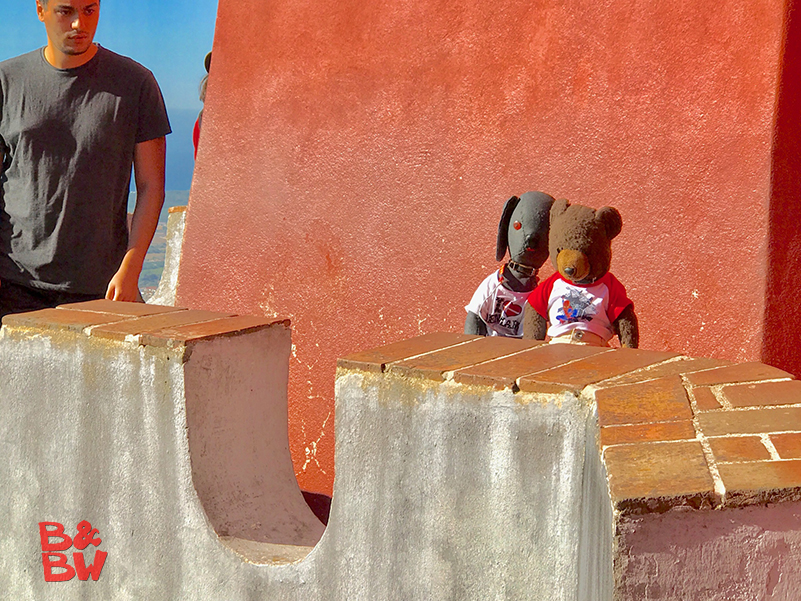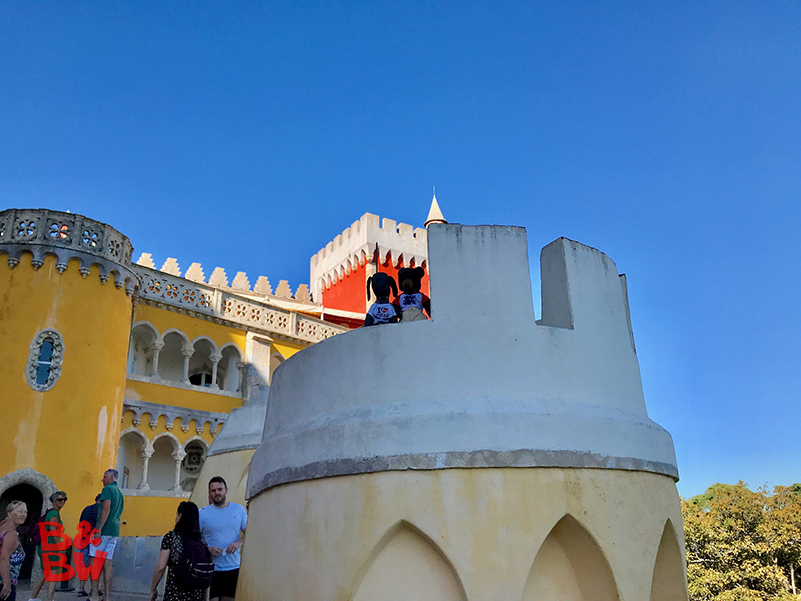 Pena Palace stands on the top of a hill in the Sintra Mountains above the town of Sintra. On a clear day it can be easily seen from Lisbon. The palace is a UNESCO World Heritage Site and one of the Seven Wonders of Portugal. It is also used for state occasions by the President of the Portuguese Republic and other government officials.
Lisbon Airport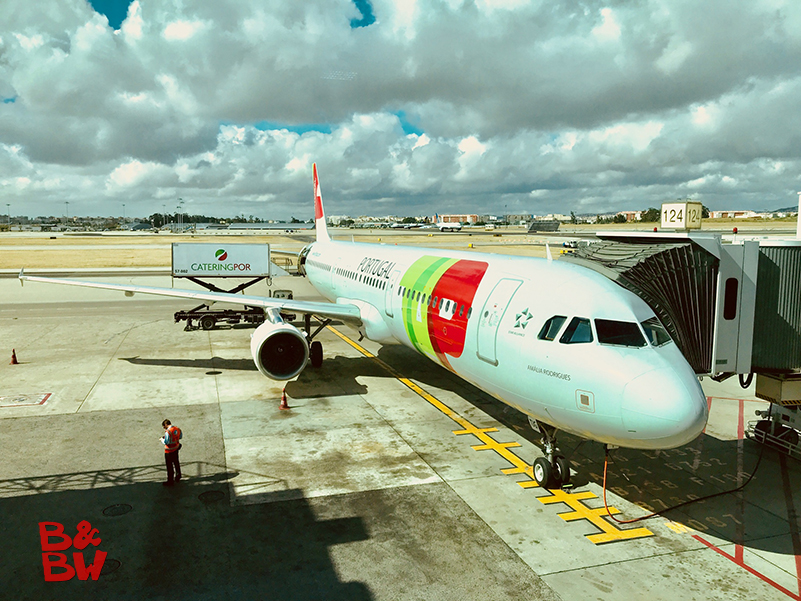 After their time in Lisbon was up, the boys weren't quite ready to come home to Toronto. So instead they caught a TAP Air Portugul flight to Zurich. One more night in Europe is never a bad thing.
This was their first flight on TAP and first on an A321 Neo. Move your cursor over the image for a shot of safety conscious Bow Wow reviewing the safety features card.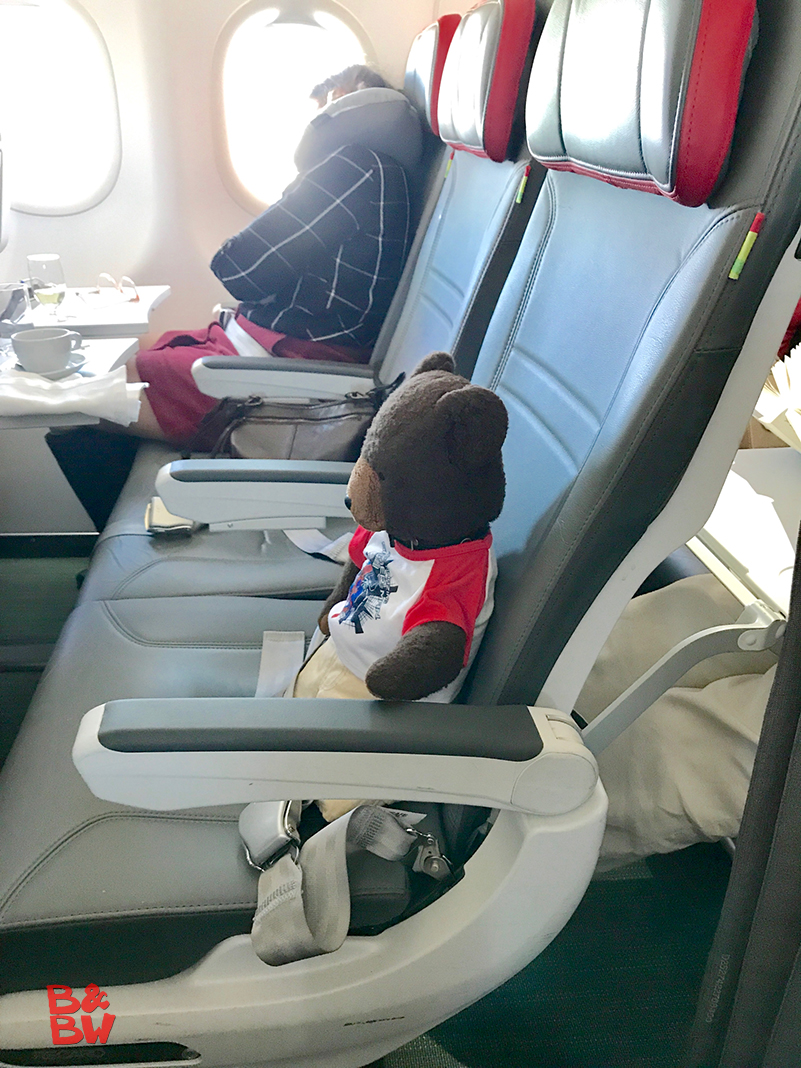 Of course, they flew business class. Unfortunately, business class on European airlines doesn't mean a big seat; just an empty seat in the middle. Oh well, at least the food and wine were better.
Click here to see more travel photos.