¡Hola!
The boys made their second trip to Europe in September 2007 when they headed off to Spain, spending 10 days in Barcelona and Sitges.
Some smooth talking to the Air Canada Customer Service Agent at the gate managed to secure the boys seats in the Executive First Cabin of the Boeing 777. Of course, they took advantage of all the food, wine and amenities. After dinner, Bow Wow found the time to watch a couple of movies, while Bear took advantage of the lie-flat seat to catch a bit of shut-eye to help him practise for 10 days of afternoon siestas..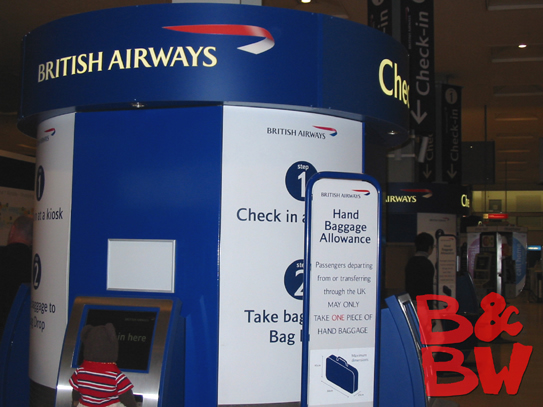 After flying Air Canada to Heathrow, the boys proceeded to the British Airways kiosk to check in for their flight to Barcelona.
First Stop: Barcelona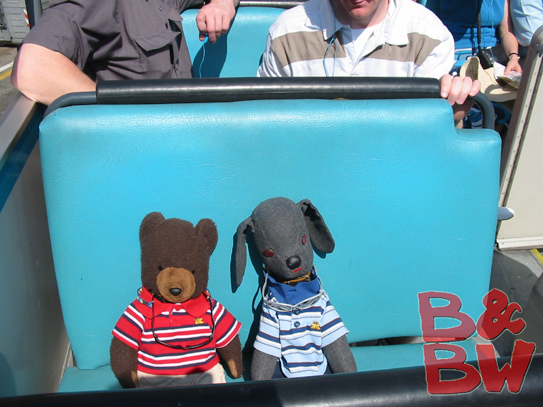 The best way to see Barcelona for first-timers is to take one of the city's "hop on-hop off" bus tours which takes you to all the highlights.
One of the boys' favourite spots in Barcelona was the Plaça Reial, where they liked to stop for a post-siesta cerveza.
Barcelona's Gothic Quarter is full of quaint little bars where the boys quickly discovered the pleasures of cava, sangria, and mojitos.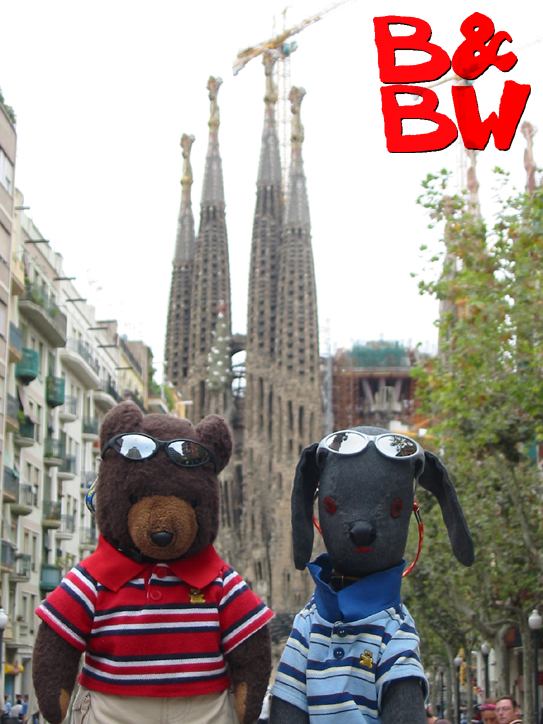 Gaudi's Sagrada Familia is a must-see for any visitor to Barcelona.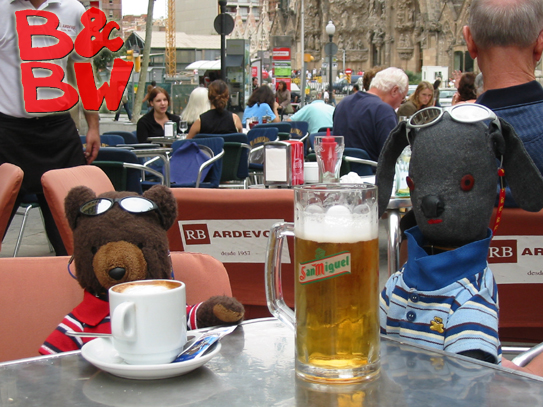 Sight-seeing can be tiring business and requires frequent breaks for refreshments.
Although you could spend days exploring Park Güell, the boys spent most of their time on the Serpentine Bench.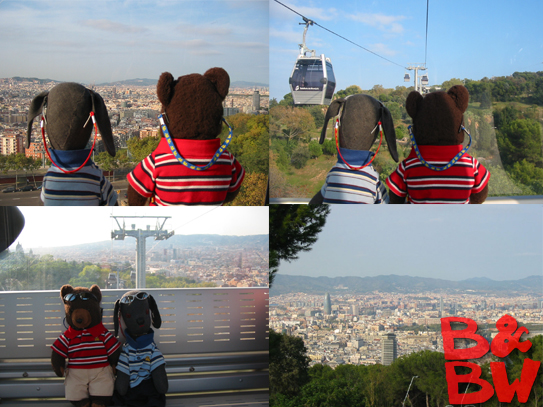 The boys took the funicular to the top of Montjuïc for a view of the whole city.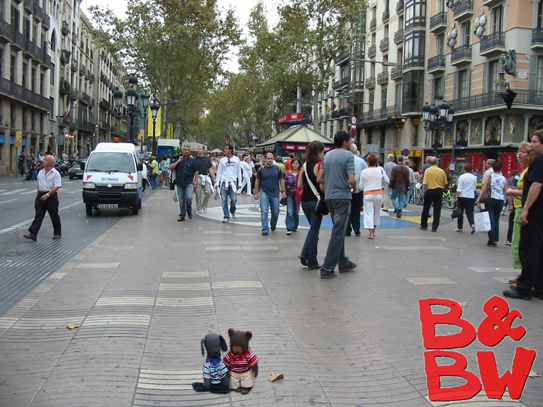 Taking a stroll along the Barcelona's famous La Rambla, the boys needed to be careful to avoid getting trampled.
A bar was never far away in the Gothic Quarter.
Sitges
After the hussle and bussle of Barcelona, the relative quiet of Sitges was a welcome relief.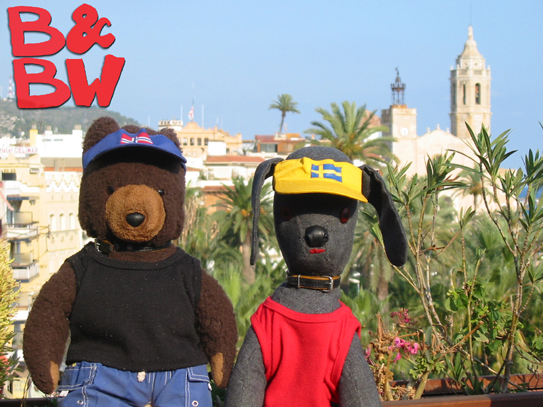 Normally much more style-conscious, the boys opted for comfort in Sitges by imitating Scandinavian tourists.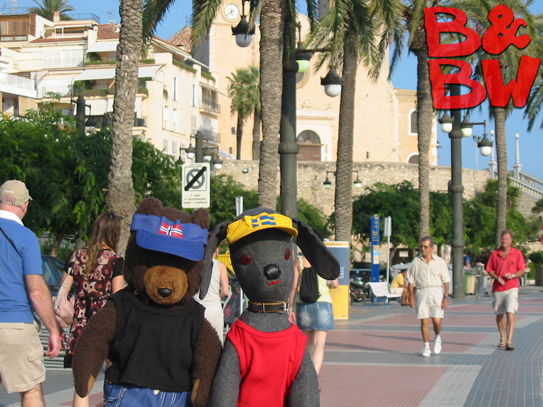 Taking a leisurely promenade along the beach-side boardwalk.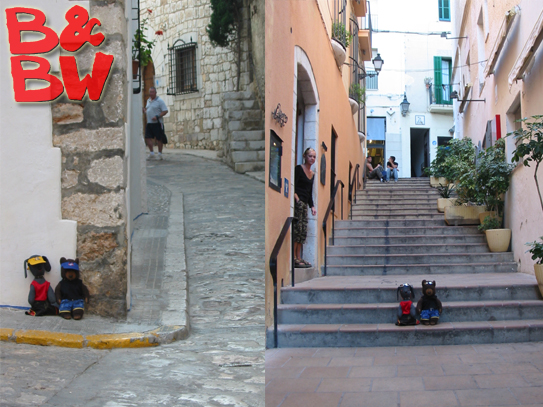 There were lots of narrow streets and alleyways to explore in the old town of Sitges.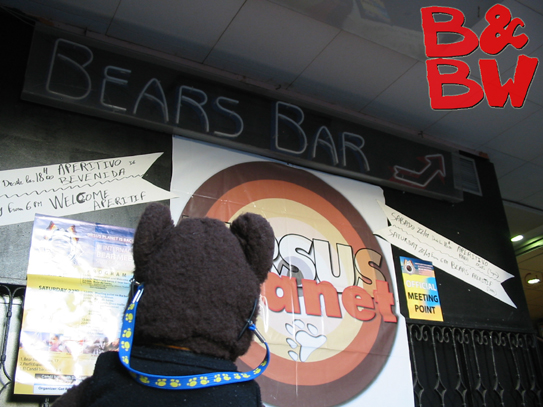 Bear was tempted to check out the "Bears Bar" until he realized it was for a different kind of bear.
"Chocolate or Cheese fondue! Sounds like our kind of place, Bear!" The Spanish phrase book came in handy.
All good things must come to an end. The boys wait for their train to the airport on their way home to Toronto.
Click here to see more travel photos.