Grüße aus Berlin
The boys made their second trip to Germany in December 2008 spending a few days in Berlin, stocking up on chocolate and Glühwein.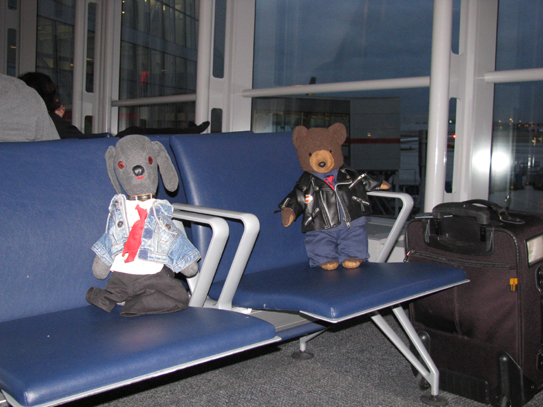 Waiting patiently in the boarding lounge to get called for their upgrade.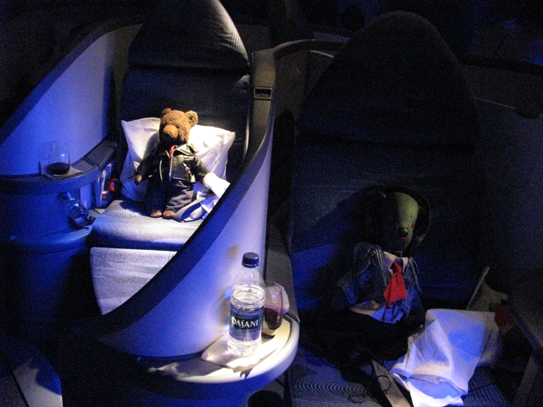 The waiting paid off and the boys were finally able to relax on board in their Executive First Suites with a couple of glasses of wine and a movie or two.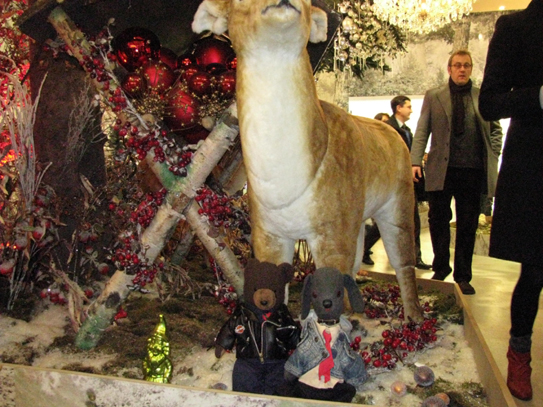 The boys spent much of their first day shopping at Berlin's famous KaDeWe department store. Move the cursor over the image for a different shot.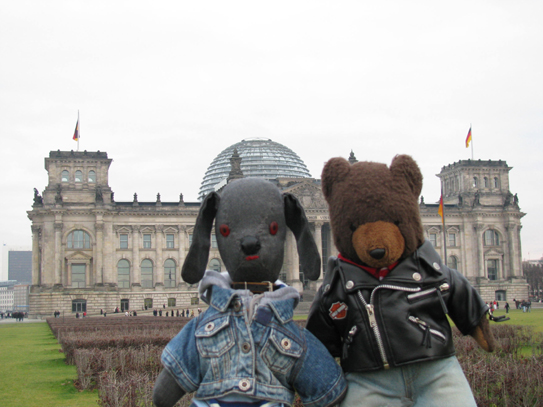 Immersing themselves in the history of the city, the boys made their first stop on day 2 at the German Reichstag (parliament). Move your cursor over the image for the view on the rooftop.
Running to catch a tram in the former East Berlin. They were impressed with the efficiency and reliability of the transit system in Berlin.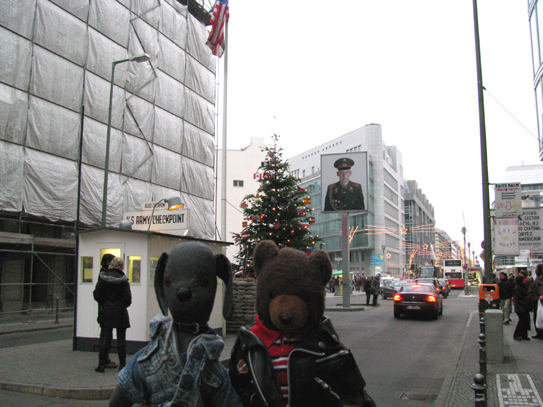 Checking out Checkpoint Charlie, the famed U.S. Army crossing point into the former Soviet sector of East Berlin.
Here is a slide show of the boys at Pariser Platz in front of the Brandenburg Gate, in what was once East Berlin.
Soaking up the Christmas spirit and the Glühwein at the Christmas market at Potsdammer Platz.
The boys can never get enough Christmas spirit or Glühwein. Here they are at the Schloß Charlottenburg Christmas market.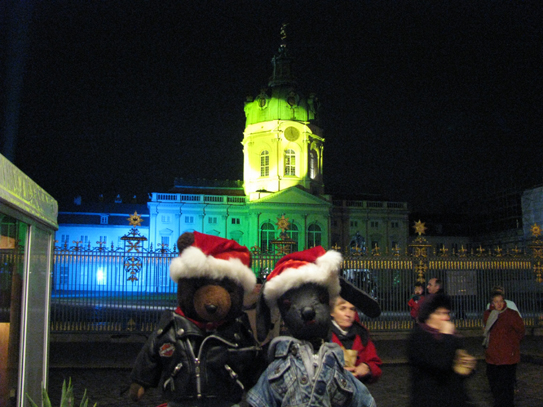 Schloß Charlottenburg was the last stop before heading to the airport for the trip home. Bear and Bow Wow are hoping to make their trips to Germany part of their annual Christmas tradition.
Grüße aus Frankfurt
The boys made their first trip to Europe in December 2006 spending a few days in Frankfurt and Mainz.
"Is this where we go to get more Euros?"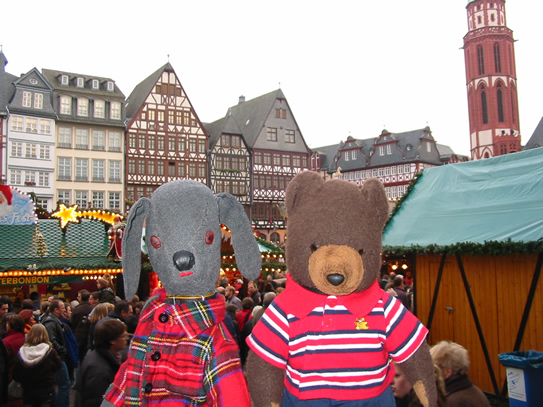 Frankfurter Weinachtmarkt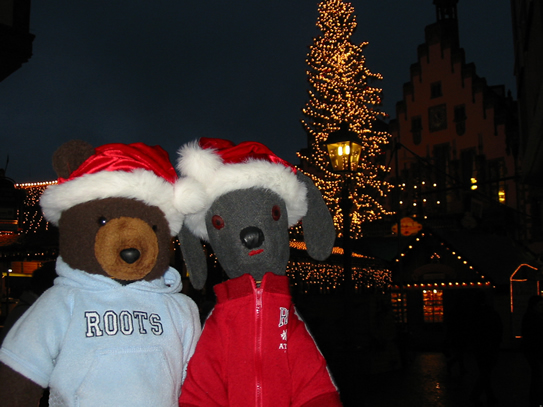 The boys got into the spirit of the Christmas Market.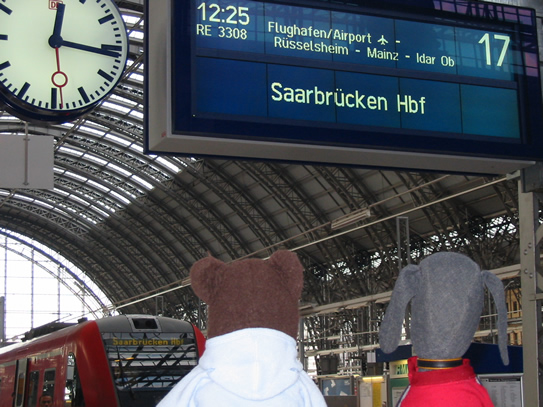 "Do they have First Class on these things?"
"Definitely not First Class!"
Discovering Glühwein
It's getting a bit chilly.
"Is that Belgium over there?"
One last coffee before boarding the plane home.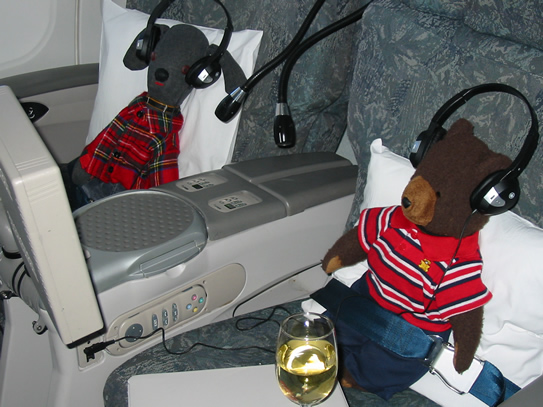 The boys don't mind so much going home when they get to watch a movie and have some fine wine in Executive First on the way.
Click here to see more travel photos.