Hallo
October 2016
After seven years a visit to the land of tulips, wooden shoes, cheese and waffles was long overdue.
First stop, De Zaanse Schans, neighbourhood of Zaandam, near Zaandijk with its collection of well-preserved historic windmills and houses.
Move your cursor over the image for a different shot.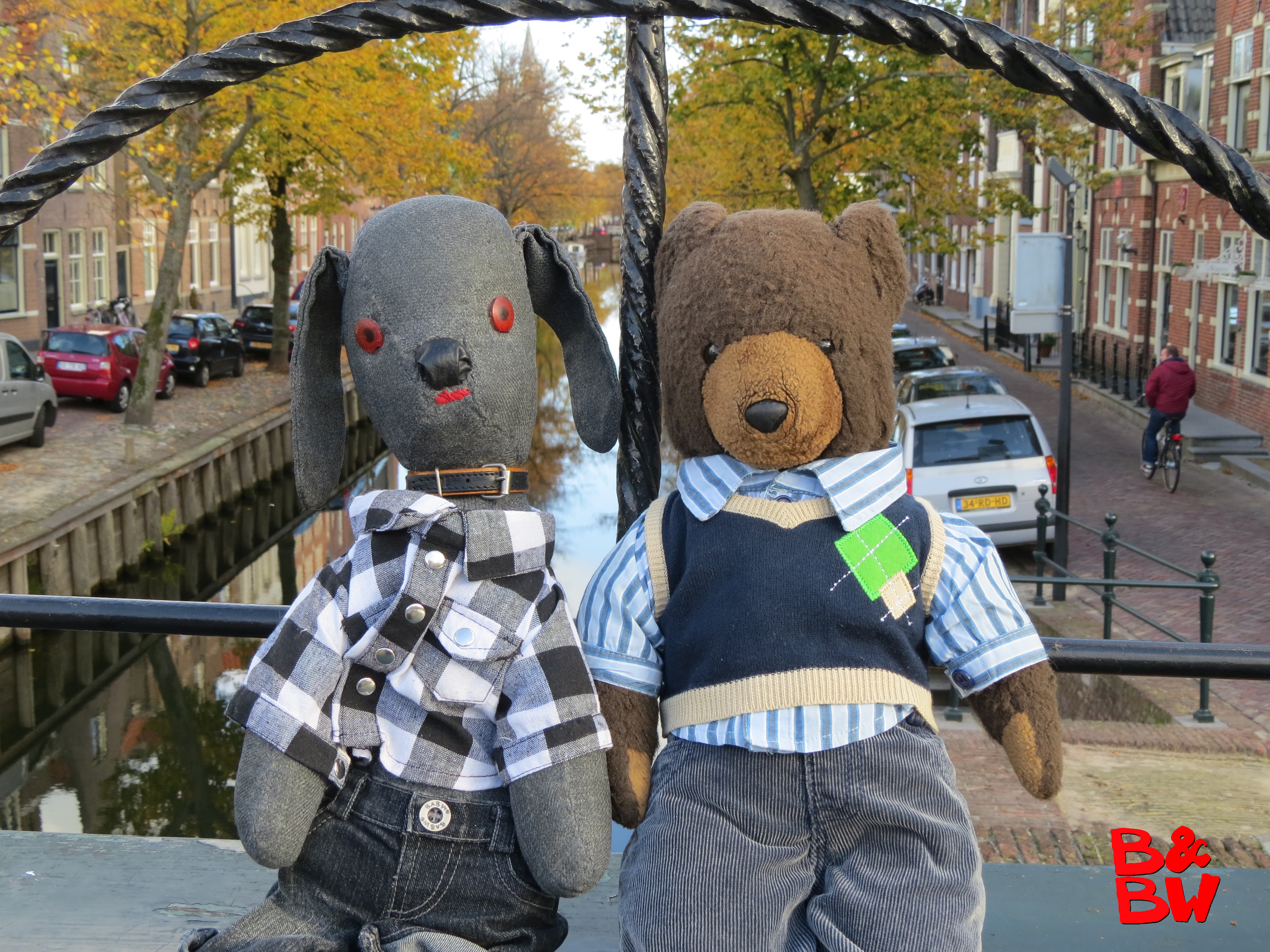 Next stop, Edam, the home of - you guessed it - Edam cheese! Here the boys pose for a photo on the dam. Fun fact - the name Edam originates from a dam on the little river E, seen in the background.
After stocking up on as much Edam cheese as they could carry, the boys stopped for a coffee at a little cafe on the River E.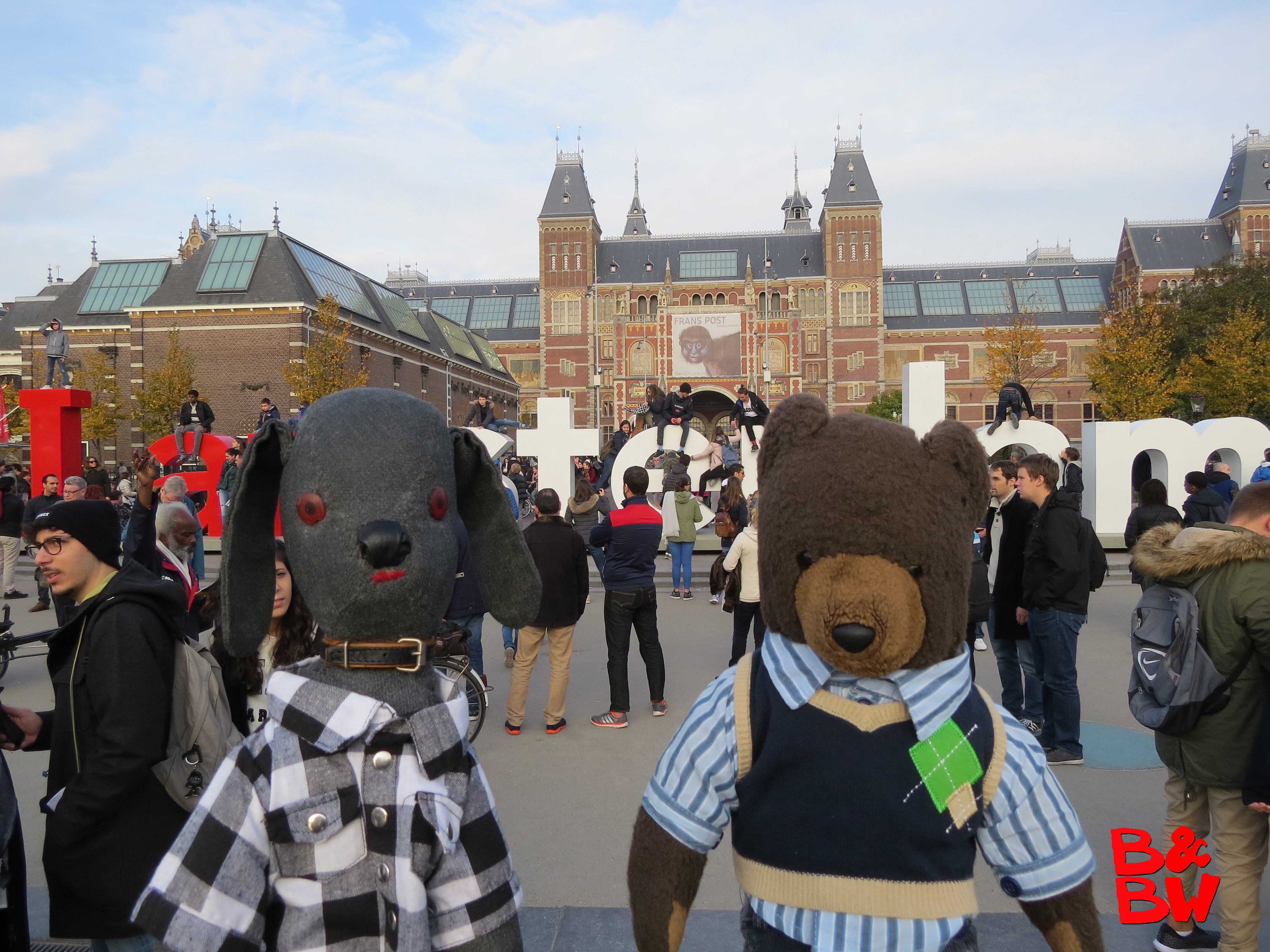 The next day it was time for a little culture with an afternoon visit to the Rijksmuseum in Amsterdam. The Rijksmuseum is a Dutch National Museum dedicated to history and arts. Here the boys stand in front of the "I amserterdam" sign at the entrance to the Rijksmuseum.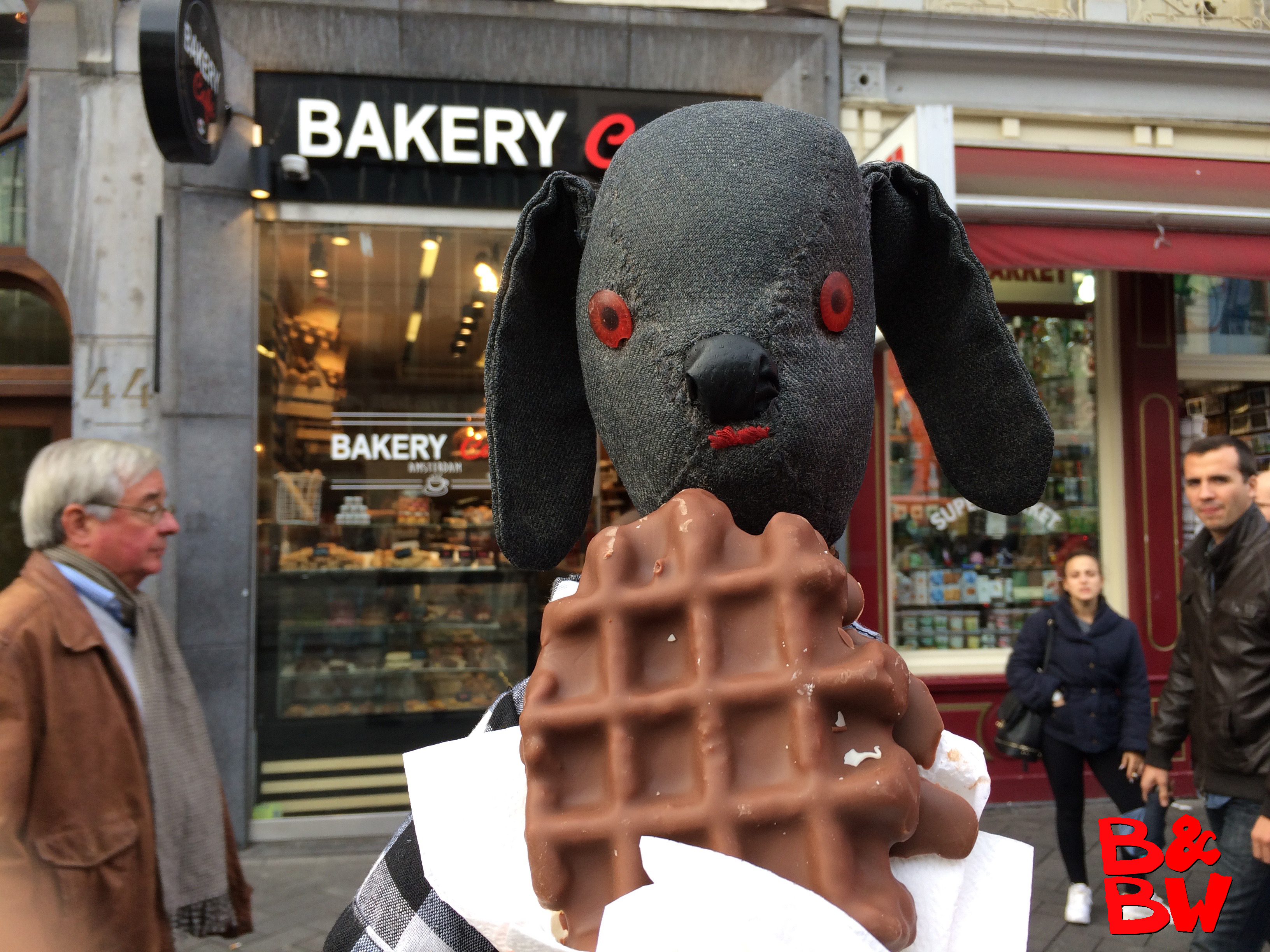 No visit to the Netherlands is complete without a daily serving of chocolate covered waffles.
September 2009
In September 2009, Bear and Bow Wow made their fourth trip to Europe and first trip to the Netherlands when they visited Amsterdam for a whirlwind weekend.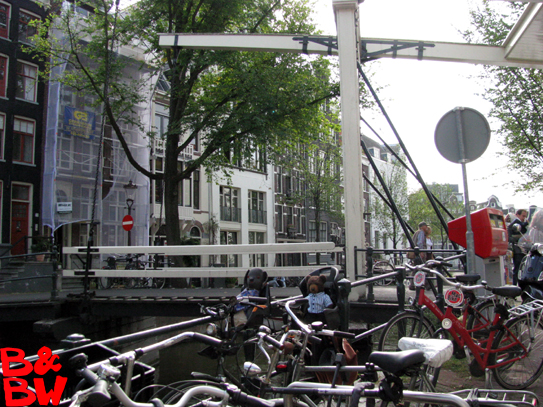 One of the most convenient ways to get around Amsterdam is by bike. It's even easier if someone else is doing the driving. Move your cursor over the photo for a close up.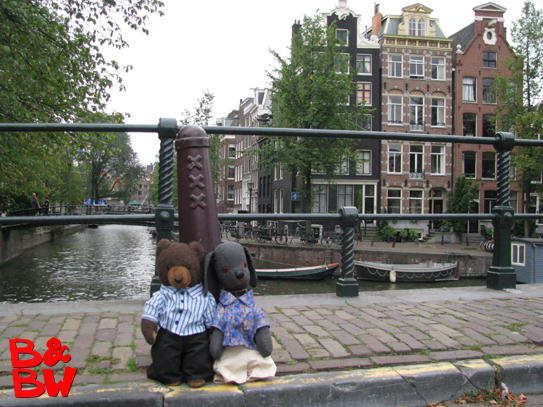 The boys took a stroll around the scenic Jordaan neighbourhood.
By stopping to pose for a picture in front of the Magere Brug (Skinny Bridge), double drawbridge, the boys missed their chance to cross. The bridge master raised the bridge to allow a boat to pass through, forcing the boys to wait with the rest of the pedestrians and cyclists to cross over the Amstel River.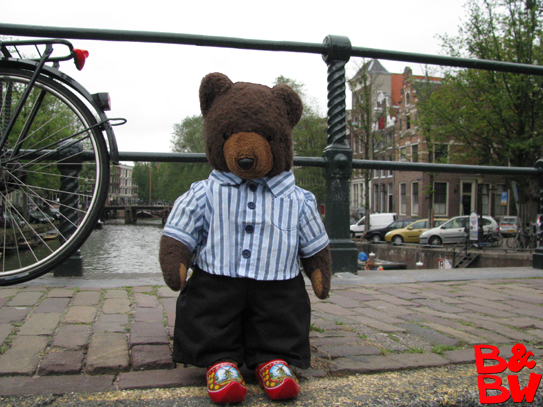 In an attempt to feel like a local, Bear purchased a pair of wooden shoes, not realizing that no one really wears them anymore.
Naturally, the boys felt a little sad when they visited the Anne Frank House.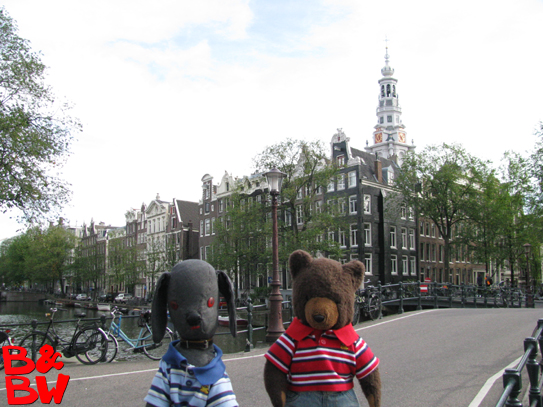 In Amsterdam, there is no limit to the number of scenic bridges and canals making suitable backdrops for vacation photos.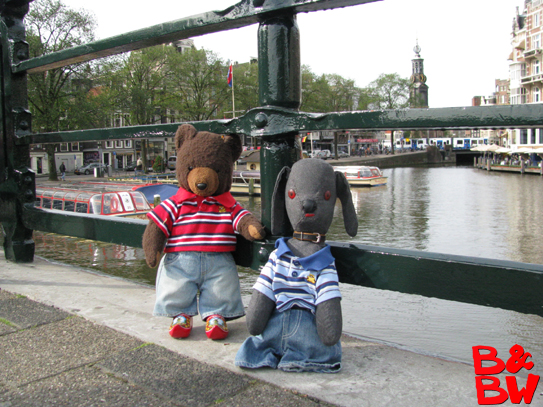 Here the boys stop for a photo op on a bridge over the Amstel River.
Although they are experienced world-travellers, the boys are still largely innocent to many of the ways of the world. Exploring Amsterdam's famed Red Light District, Bear and Bow Wow were geniunely mystified by many of the wares on display in the shop windows.
The boys stopped by, the Queen's house, Koninklijk Paleis, for a visit, but sadly neither Beatrix nor Maxima were at home.
Canal-side cafes were everywhere in Amsterdam. Here the boys enjoy one last café au lait before heading to Schipol for the flight home.