Barcelona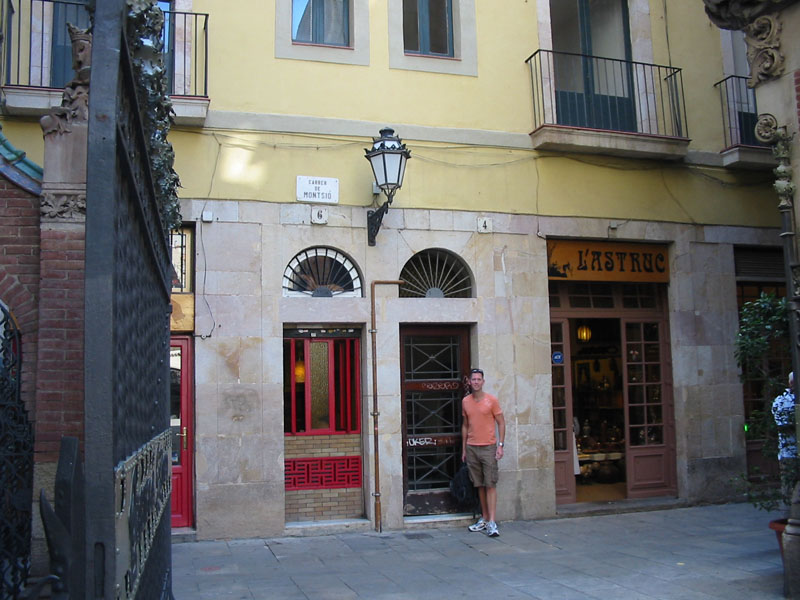 Allan at the front door of our apartment.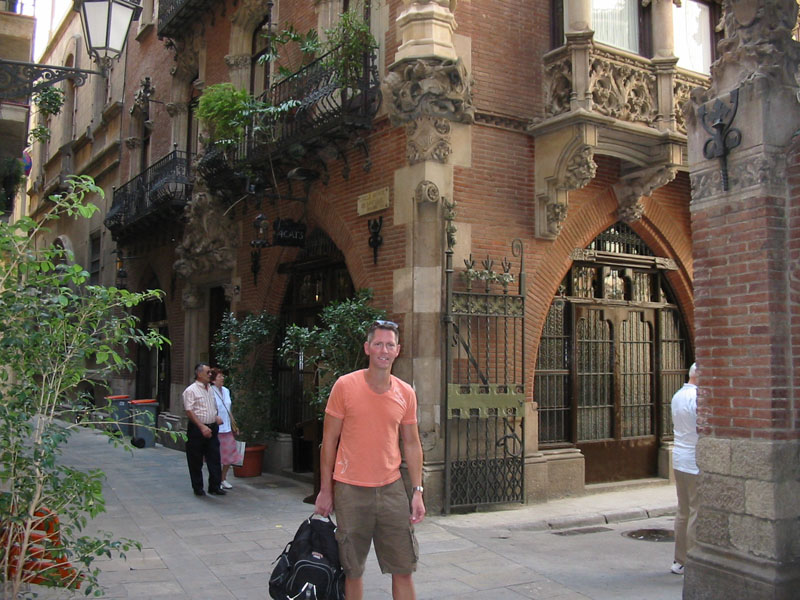 Allan in front of the 4 Cats restaurant across the street from our apartment. This is where Picasso gave his first art showing.
View of 4 Cats restaurant from the deck of our apartment.
Gaudi's La Pedrera, designed as a residential building, now used for exhibitions.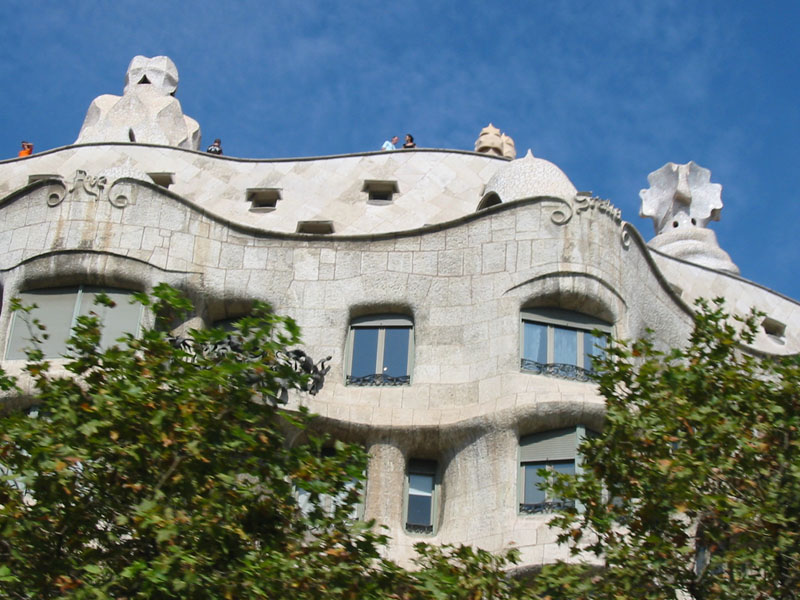 La Pedrera detail.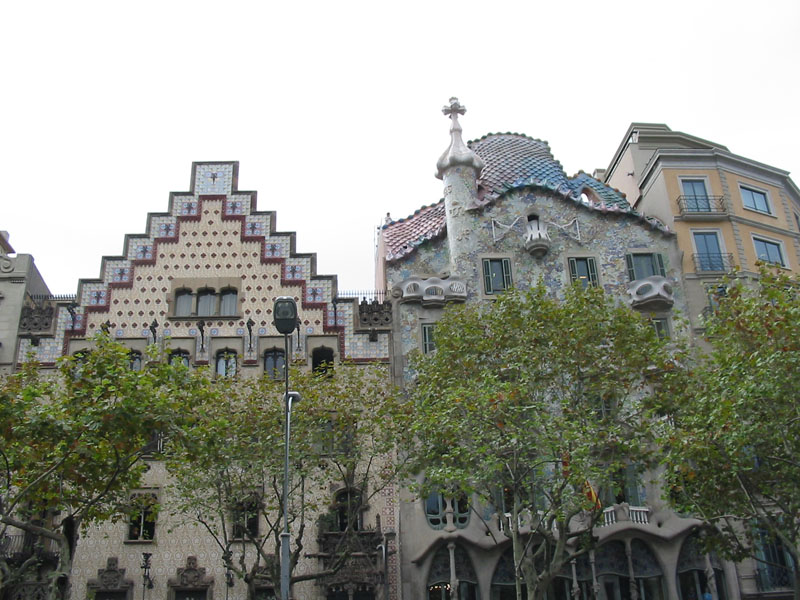 Gaudi's Casa Batllo.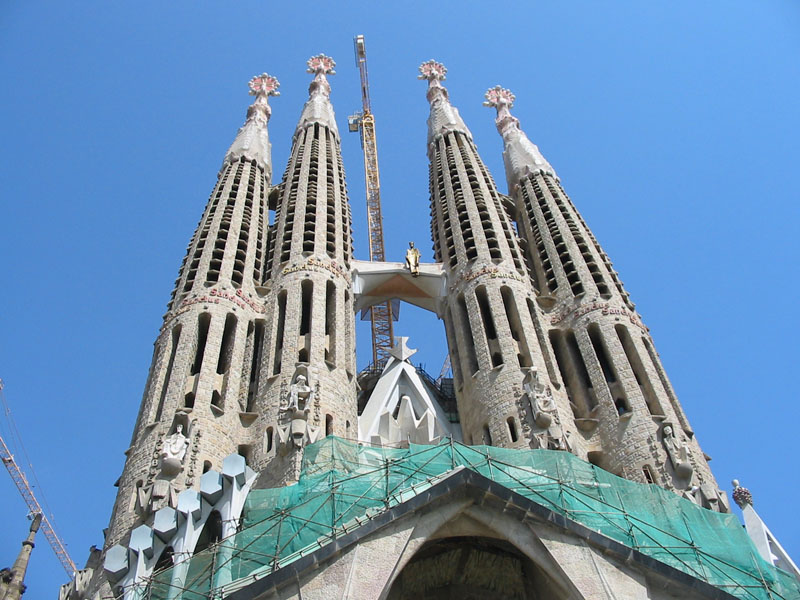 Gaudi's Sagrada Familia, still under construction.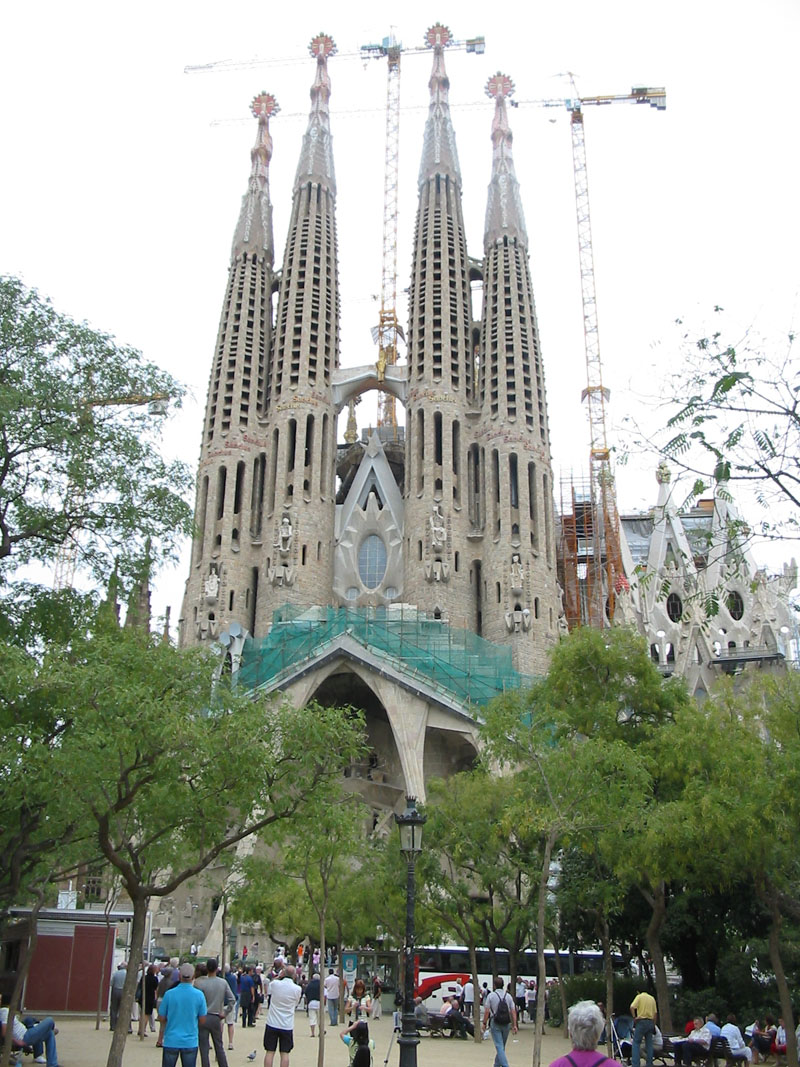 View from Placa de la Sagrada Familia.
Another view of the Sagrada Familia.
La Rotunda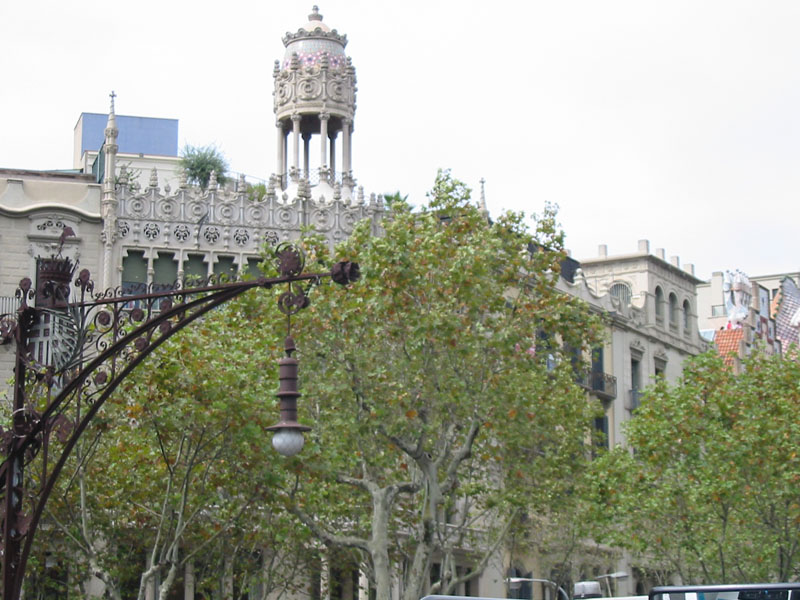 Street corner.
Park Guell--Allan on the staircase to the hypostyle chamber with the dragon.
Ian with the Gaudi dragon.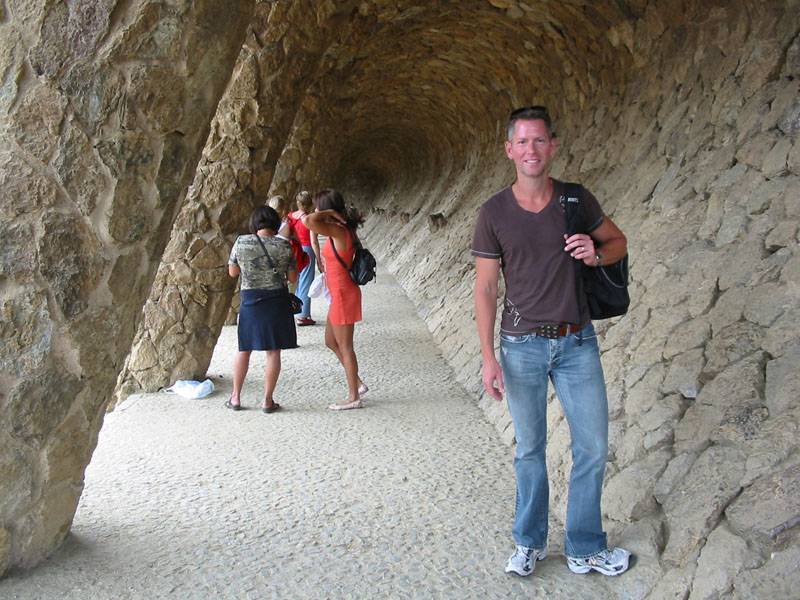 Allan in Park Guell.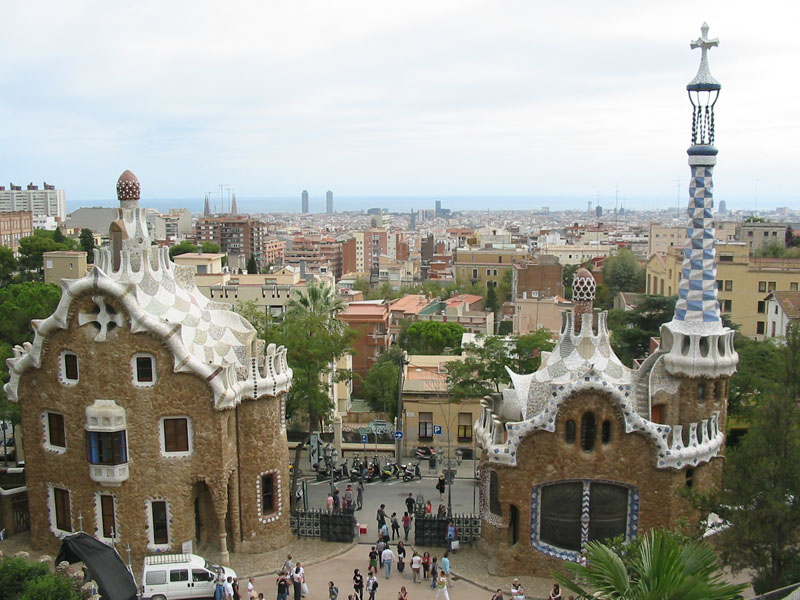 Entrance to Park Guell.
The Serpentine Bench.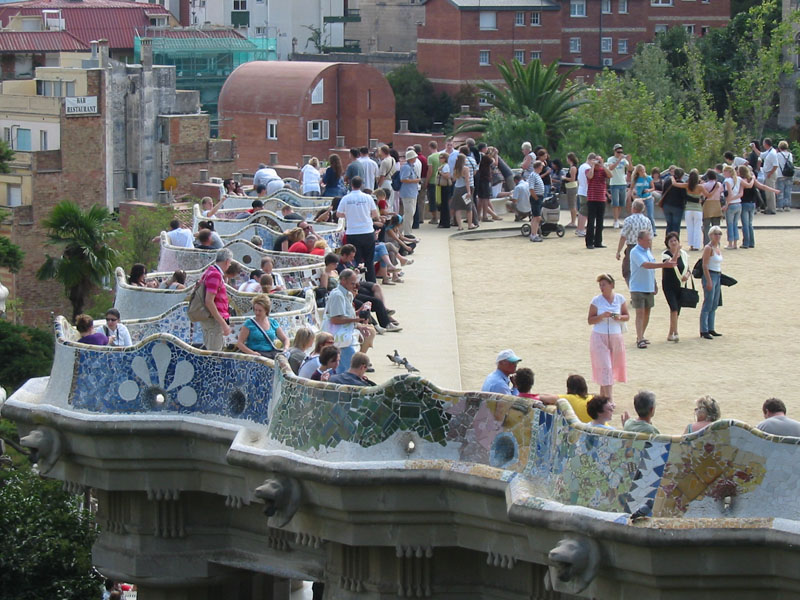 Serpentine Bench from a distance.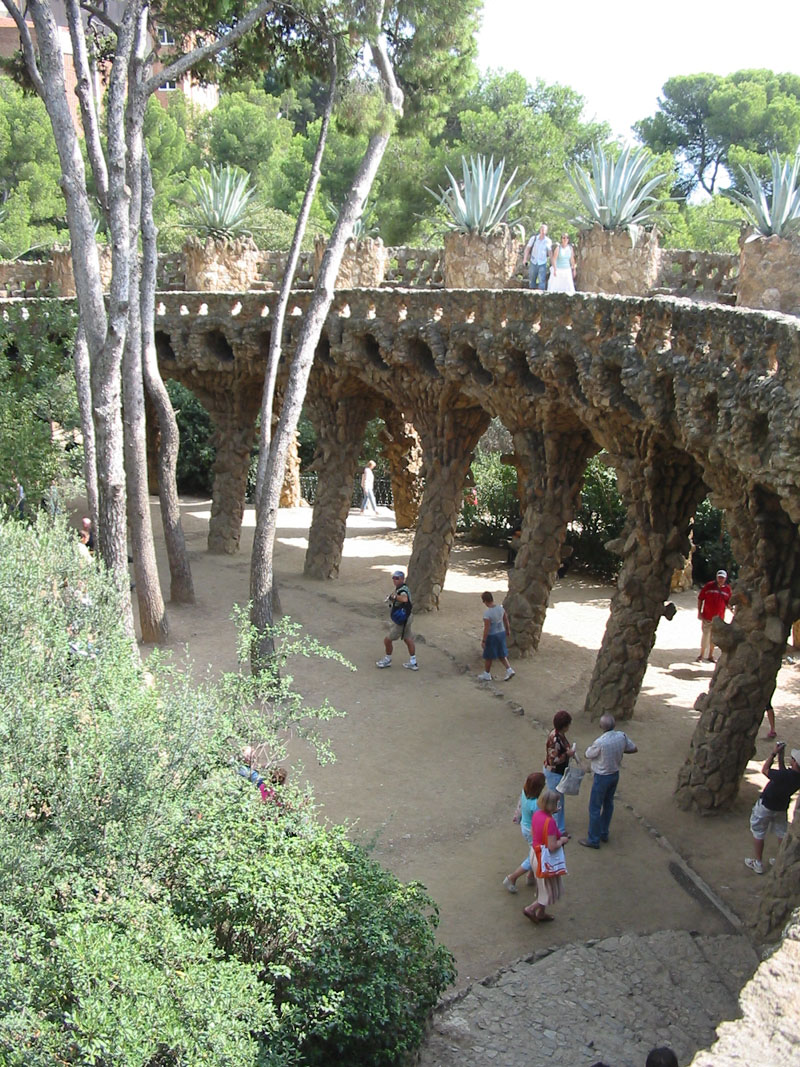 Walkway in Park Guell.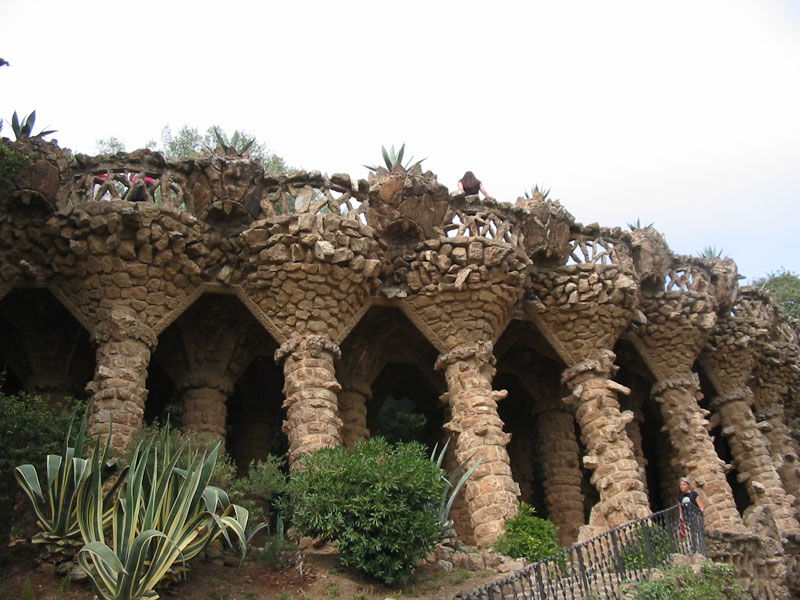 Another view of the walkway.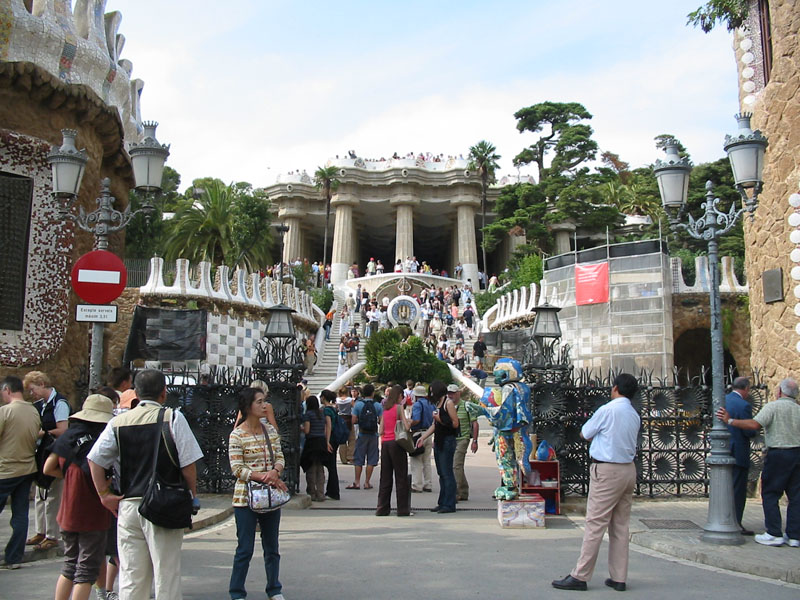 Enrance to Park Guell, showing the Forest of Pillars and above it the Serpentine Bench.
Bridge over Carrer del Bisbe.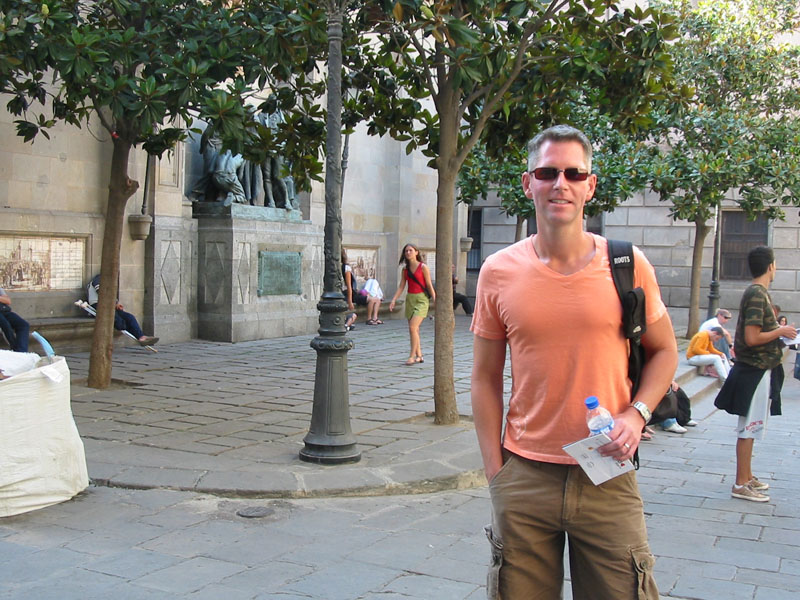 Allan in the Gothic Quarter.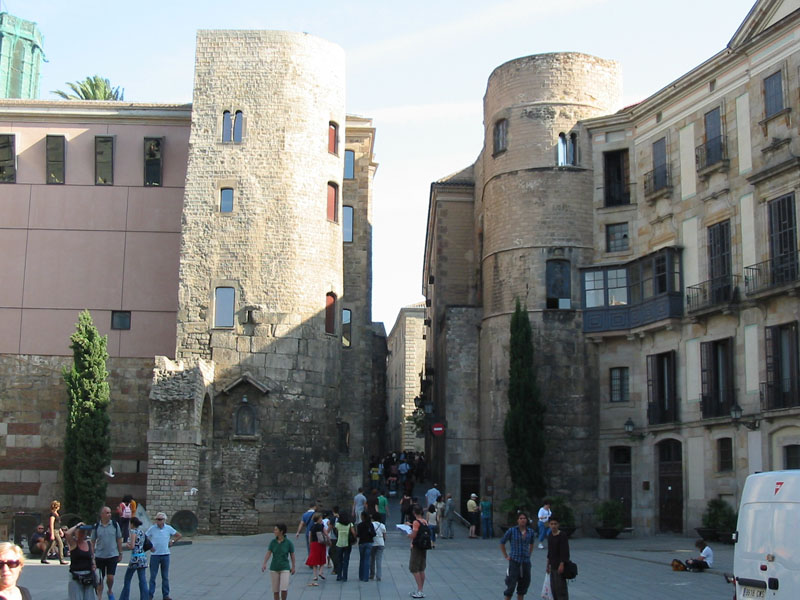 Entrance to the Placa Nova.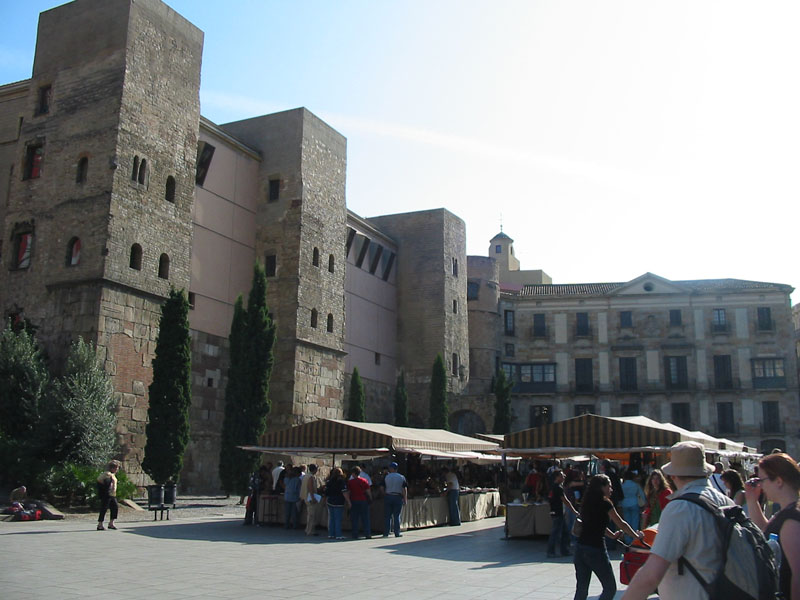 Market in Gothic Quarter.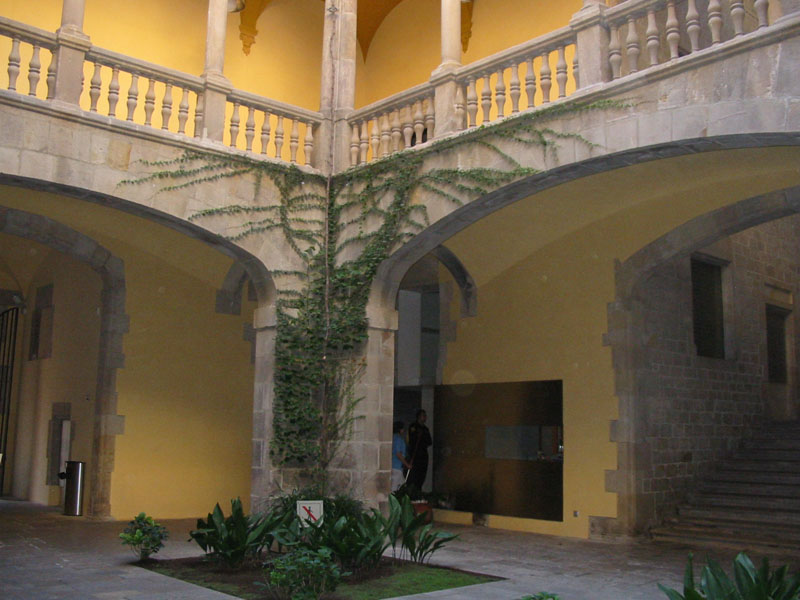 Courtyard in Gothic Quarter.
Allan in Gothic Quarter.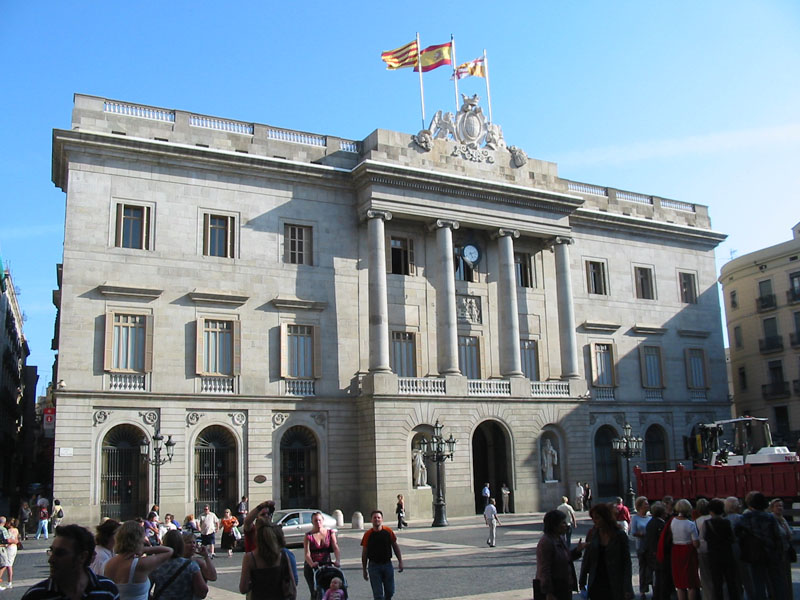 Government building in Gothic Quarter.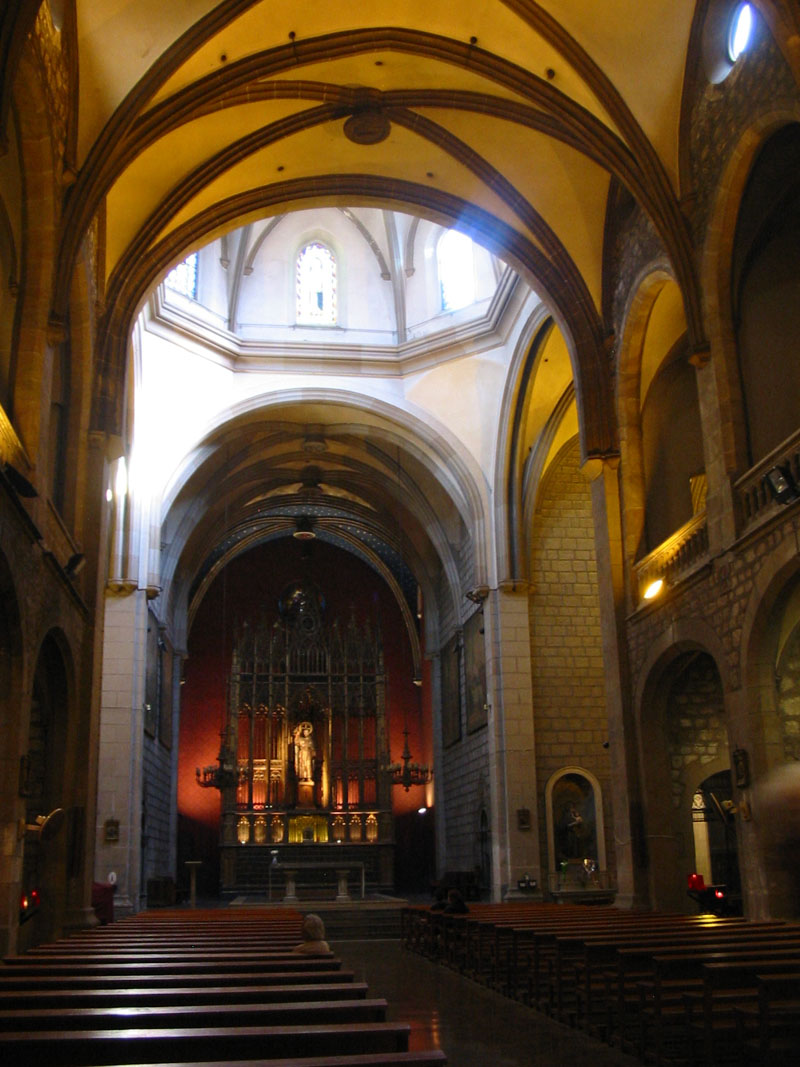 Church interior.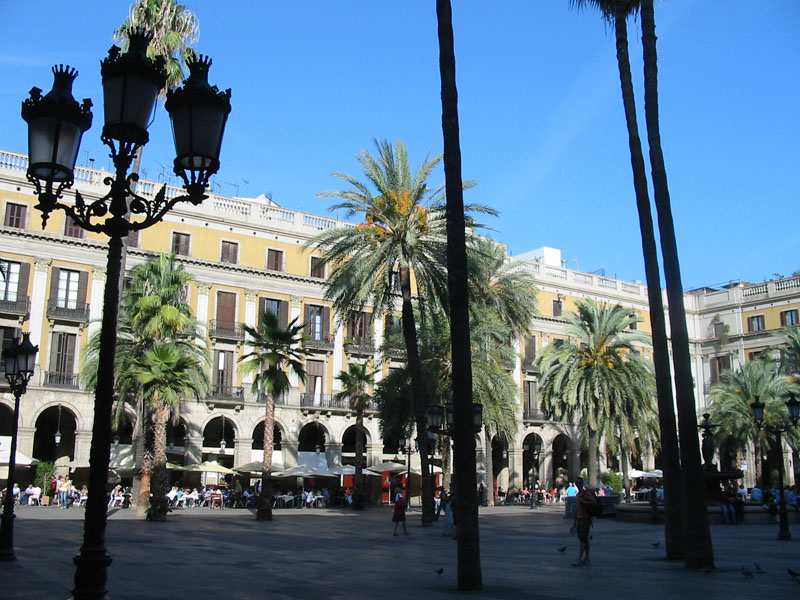 Placa Reial
Allan in the Placa Reial.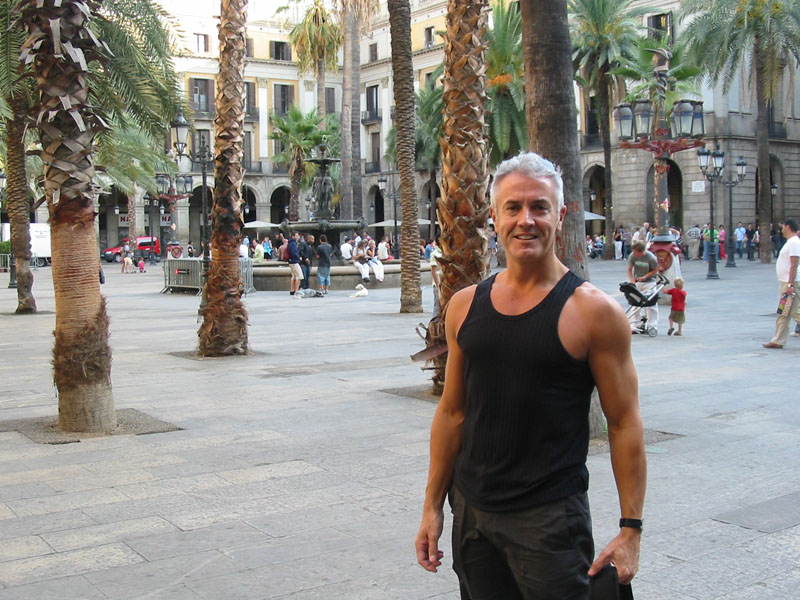 Ian in the Placa Reial.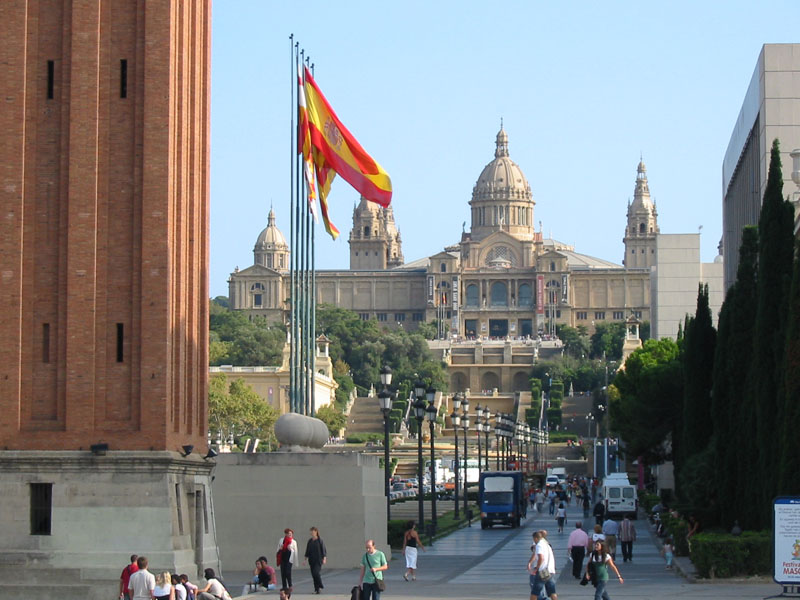 Palau Nacional.
Barcelona from Montjuic.
Ian at Montjuic.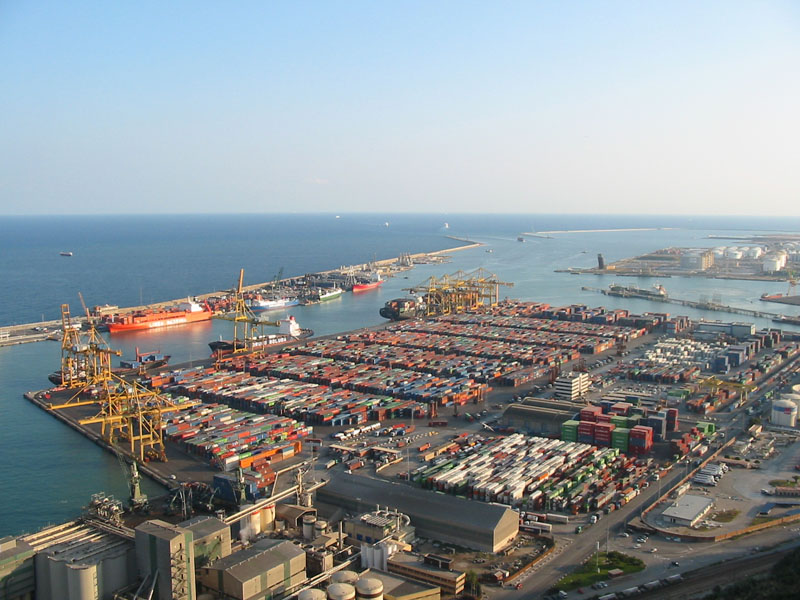 Port of Barcelona.
Cruise Ship terminal.
Fortress at Montjuic.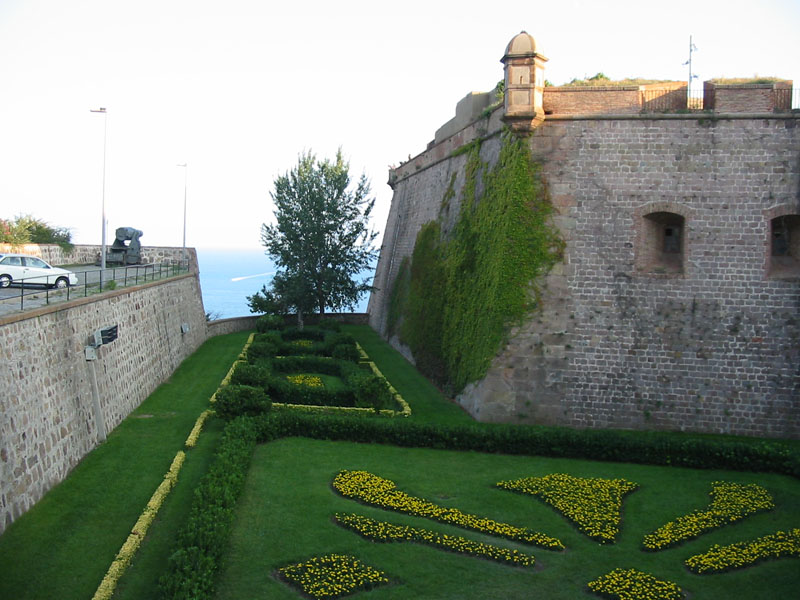 Fortress moat.
La Rambla, Barcelona's most famous street, runs from Placa Catalunya to the Columbus Monument at the harbour.
The monument to Christopher Columbus at the base of La Rambla.
Market near the Gothic Quarter.
A ticket booth window in the Palau de la Musica Catalana.
Sitges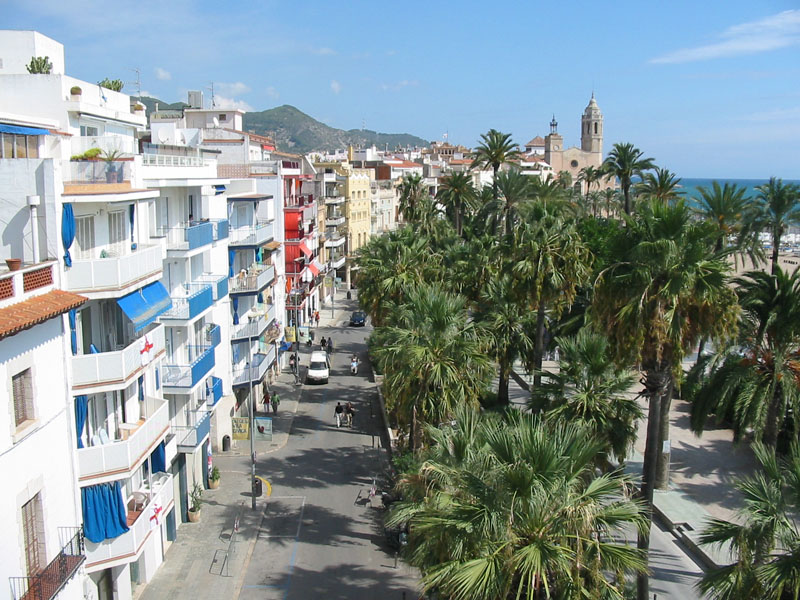 View of the street from the rooftop bar of our hotel in Sitges.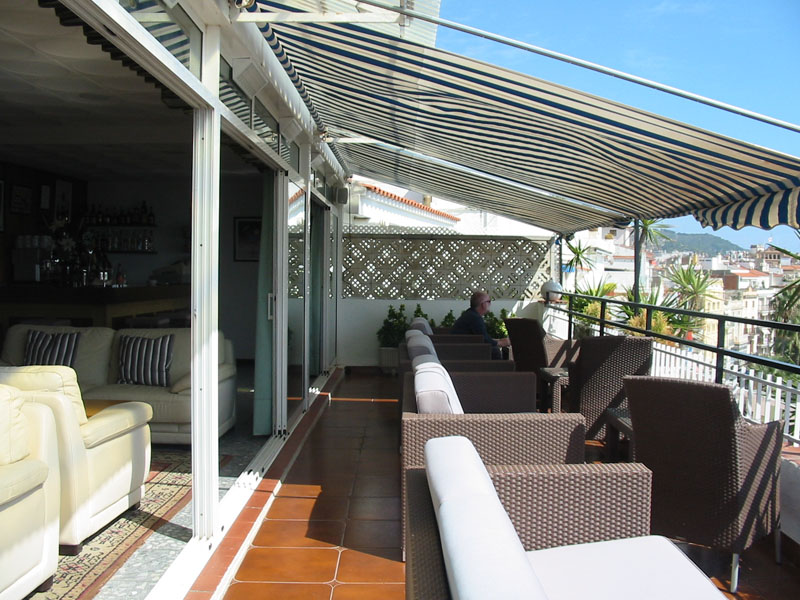 The upper level of the bar at Hotel Platjador.
The lower level of the rooftop bar.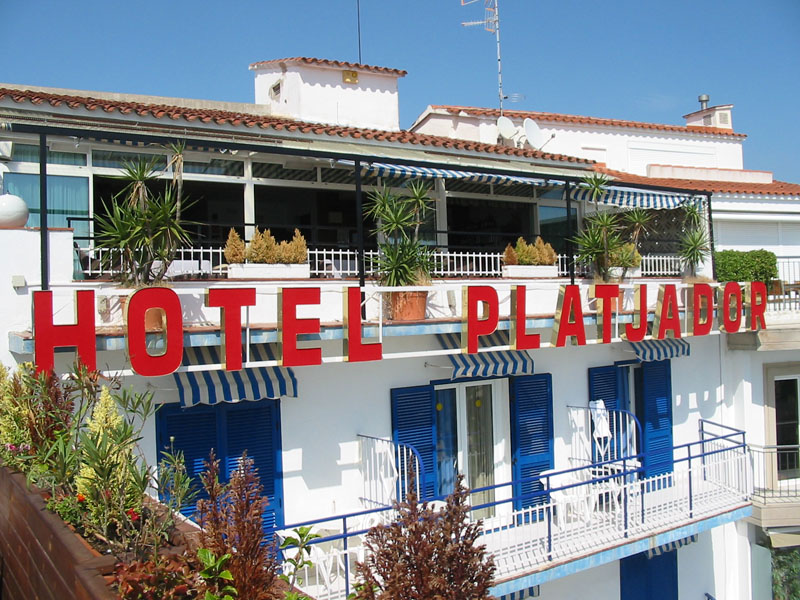 Hotel Platjador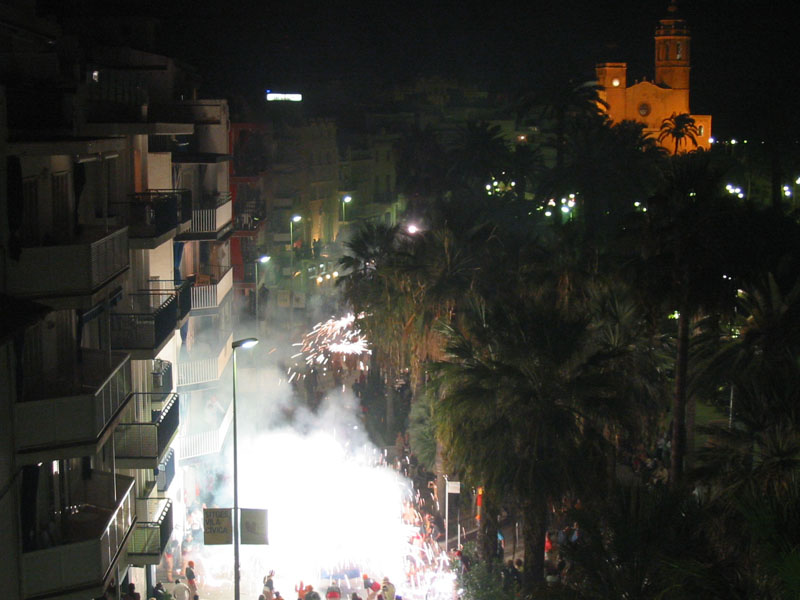 Hand-held fireworks during street festival in Sitges.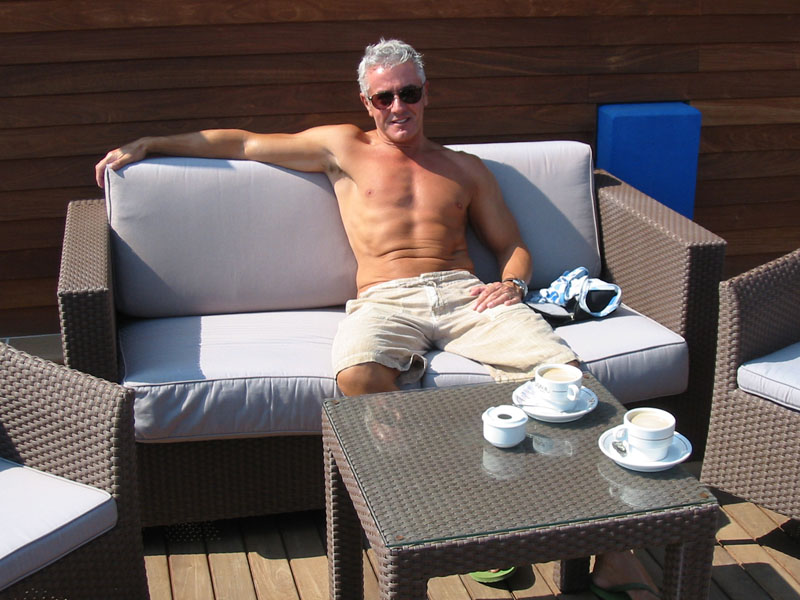 Having coffee on the rooftop.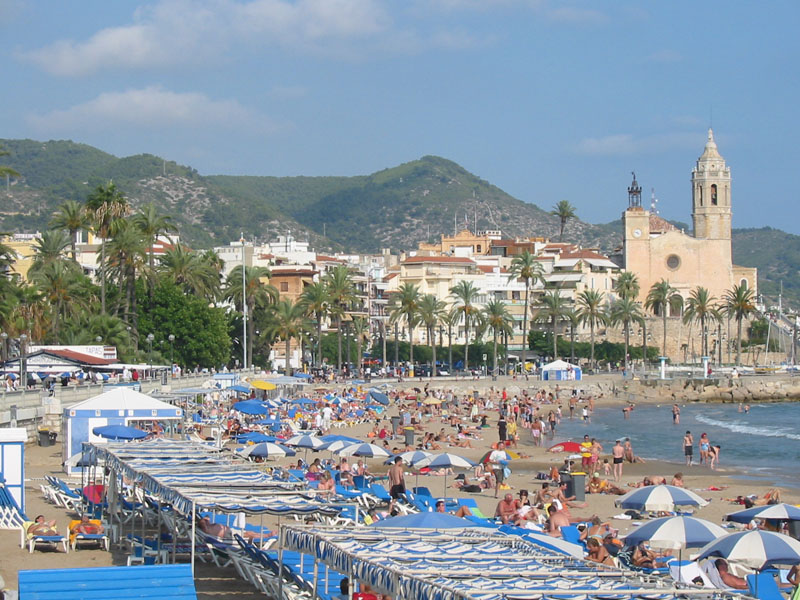 One of the beaches, Platja de la Ribera, in Sitges.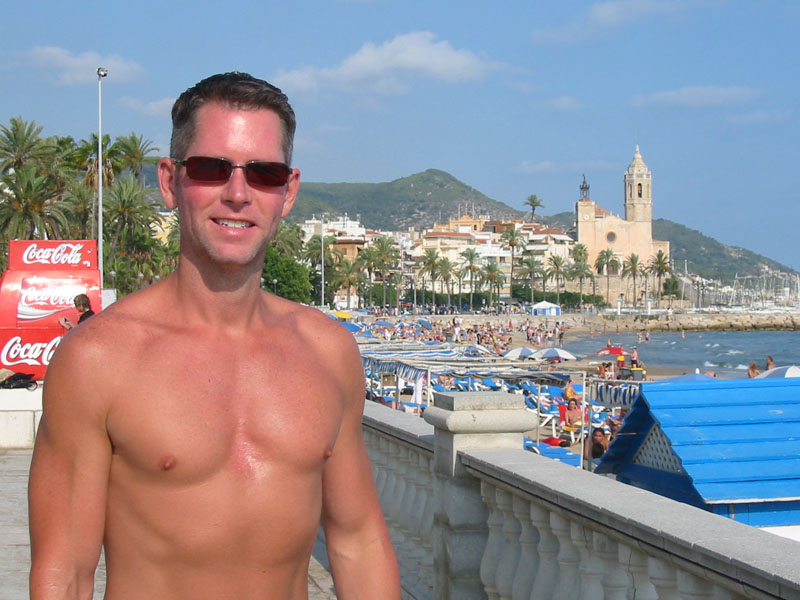 Allan on the way back from the beach.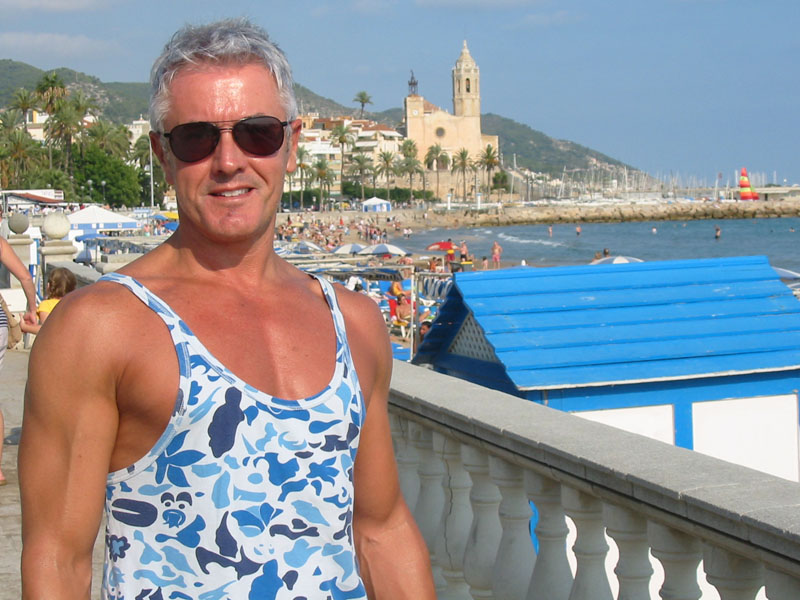 Coming back from the beach.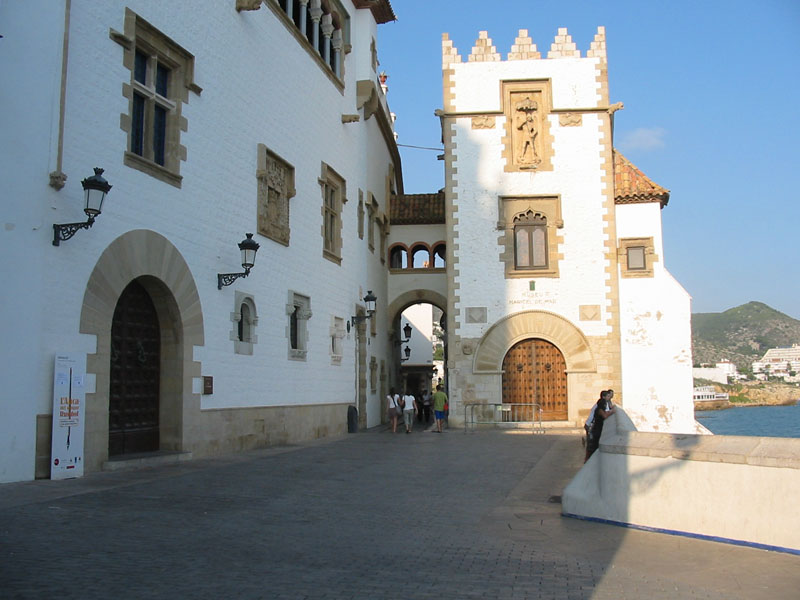 Behind the church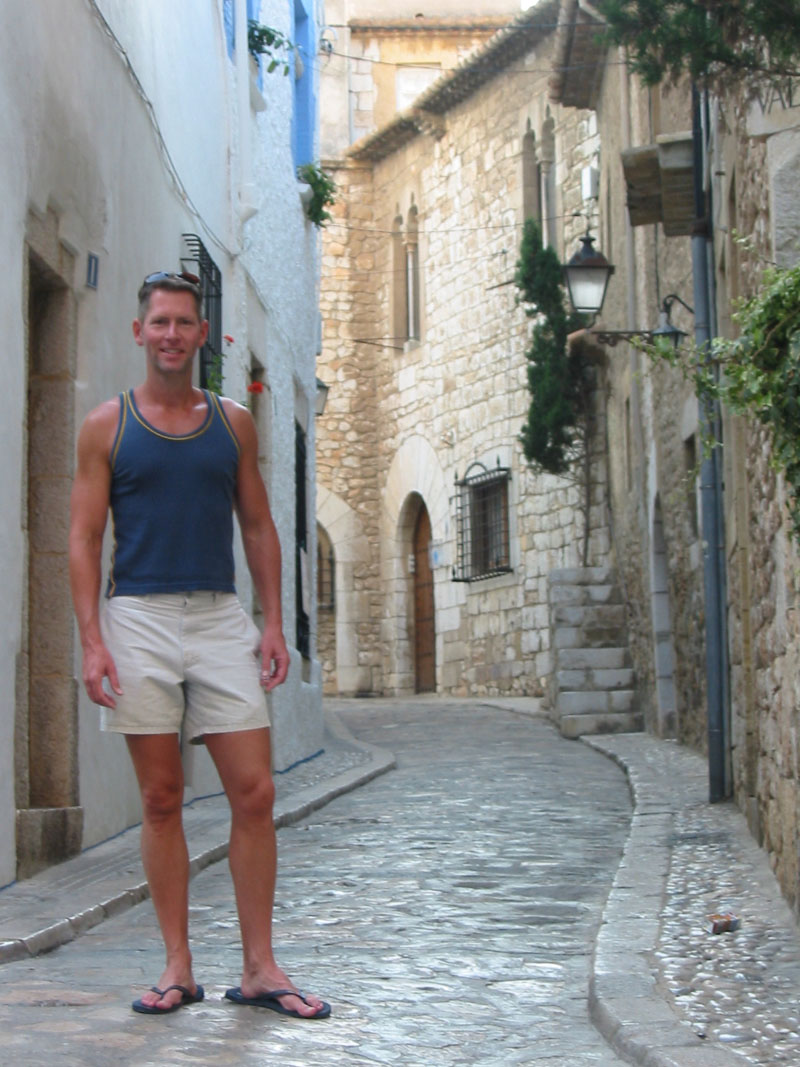 Exploring Sitges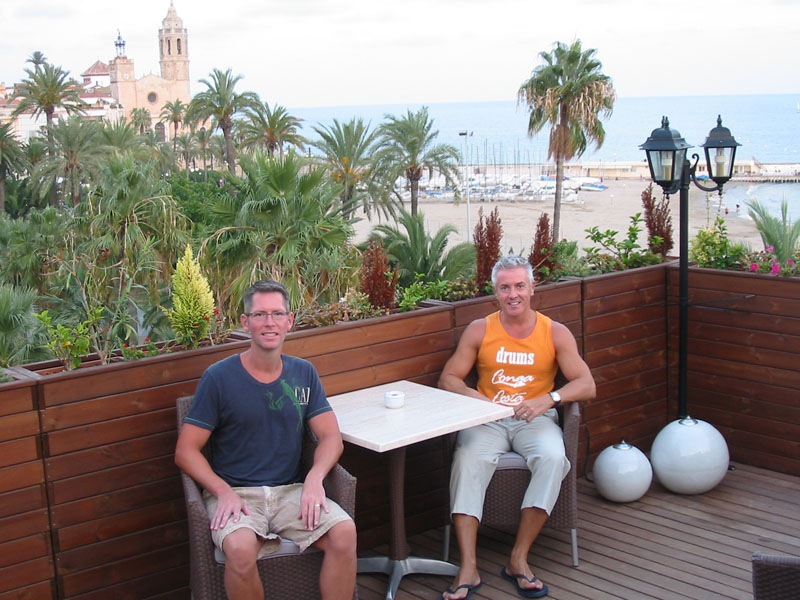 Waiting for our cocktails.
Looking a little pink after an afternoon on the beach.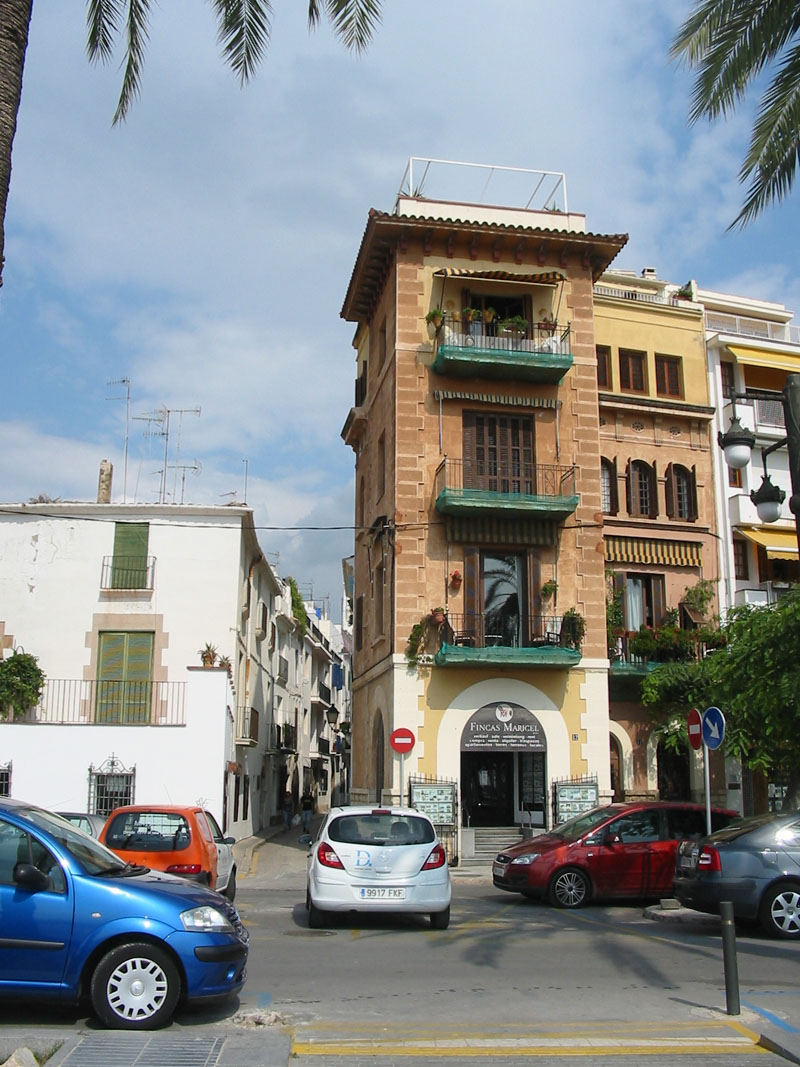 Building on the Beachfront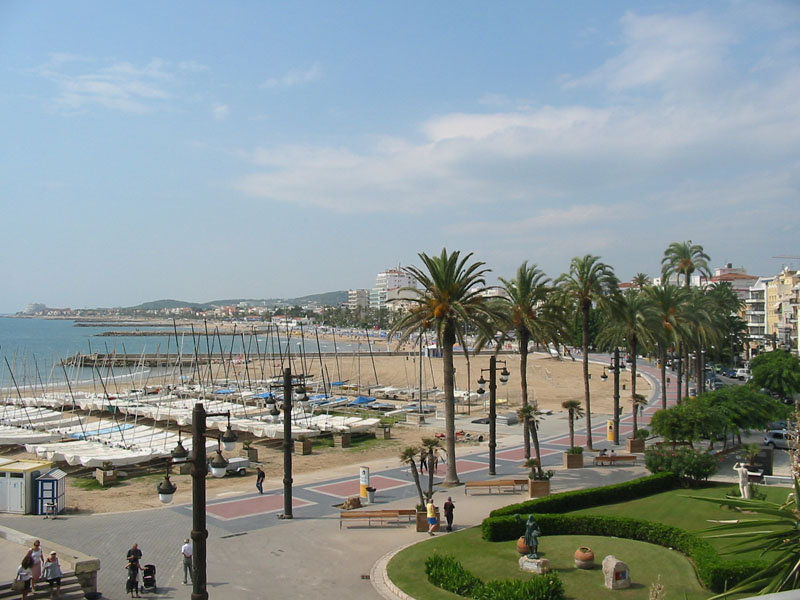 Sitges, viewed from the Church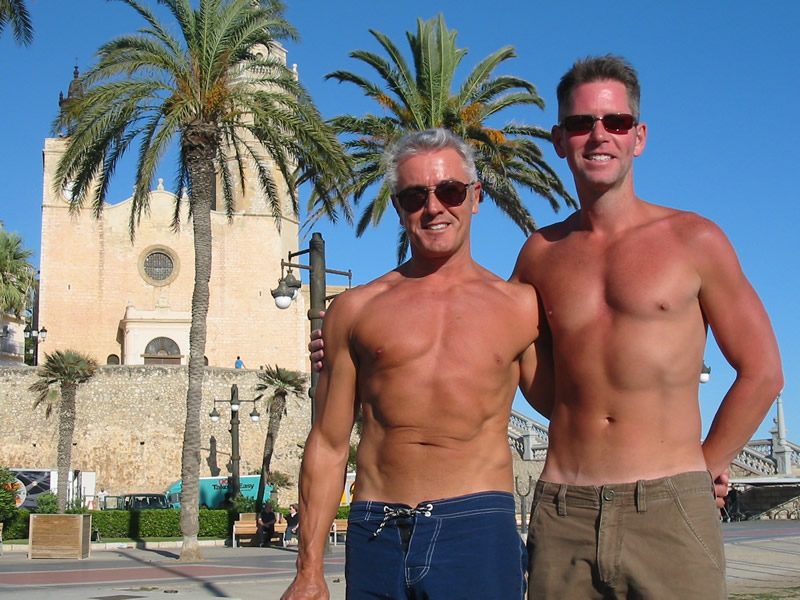 On the boardwalk in Sitges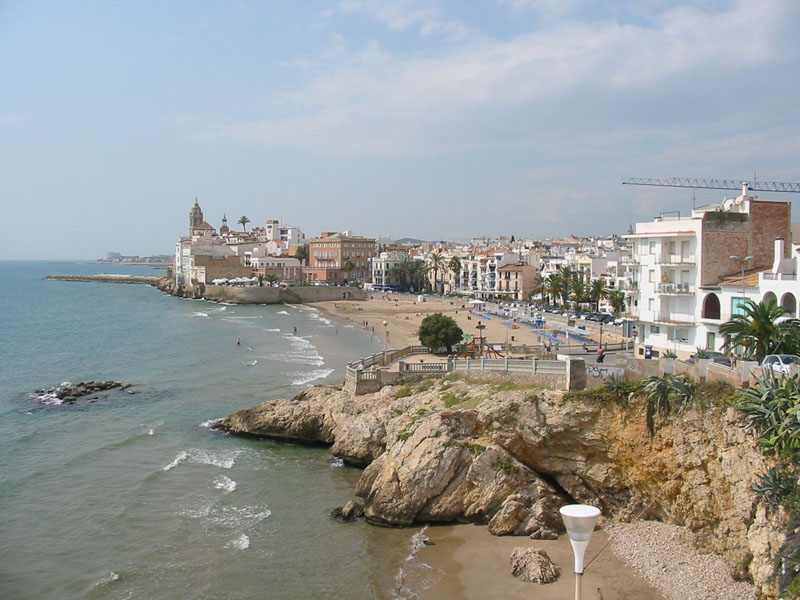 Looking back towards the Church from Platja de San Sebastia.
A close-up of the same view.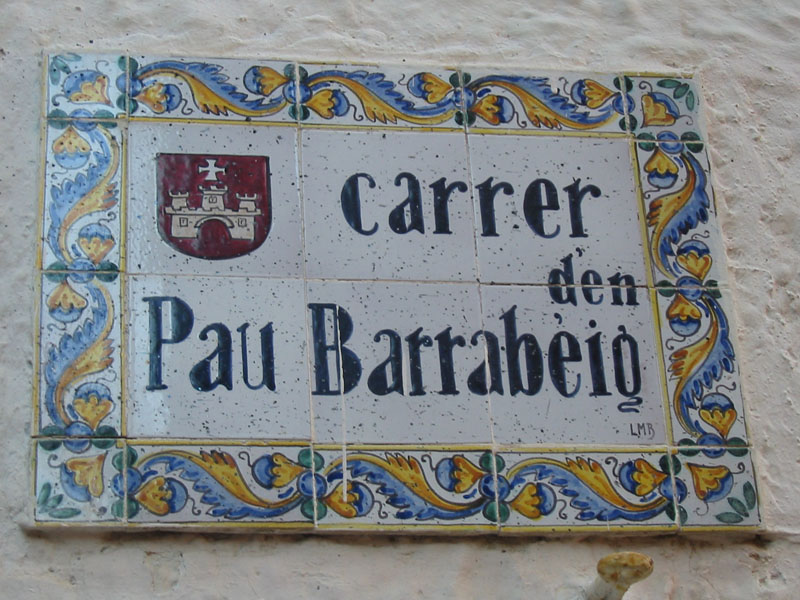 A typical street sign in Sitges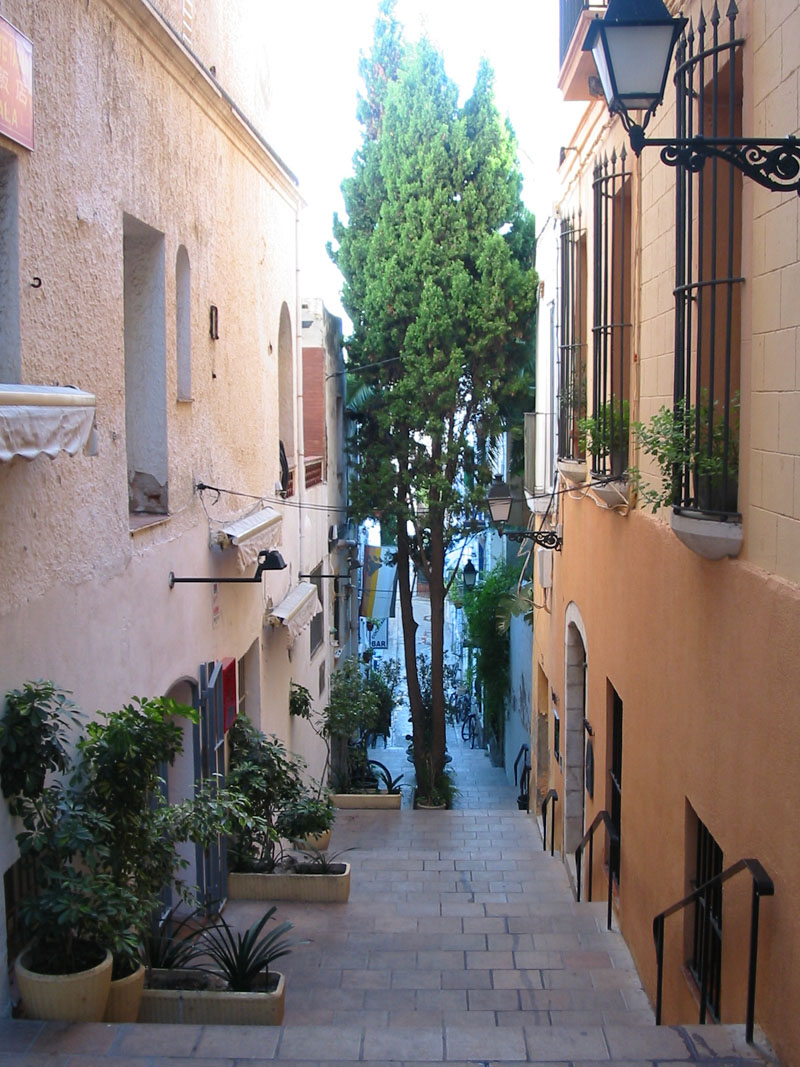 An alleyway in Sitges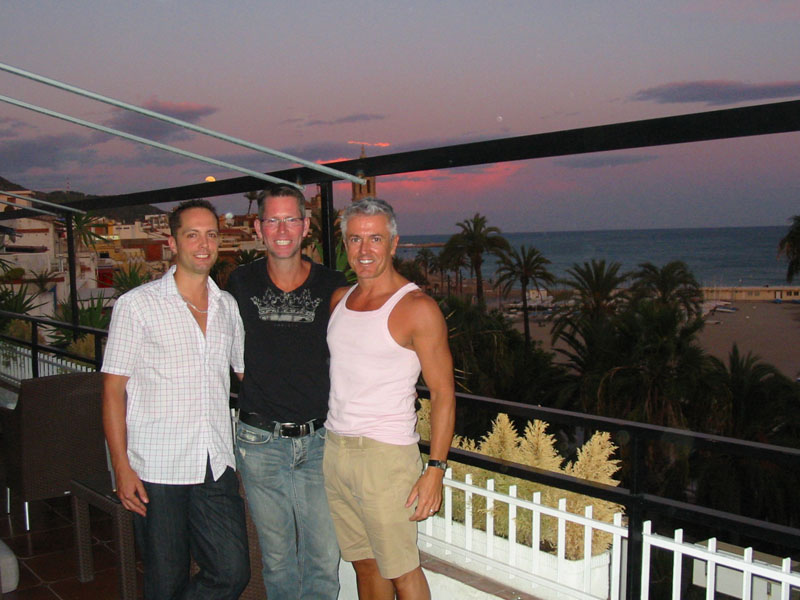 With our friend Jack from Manchester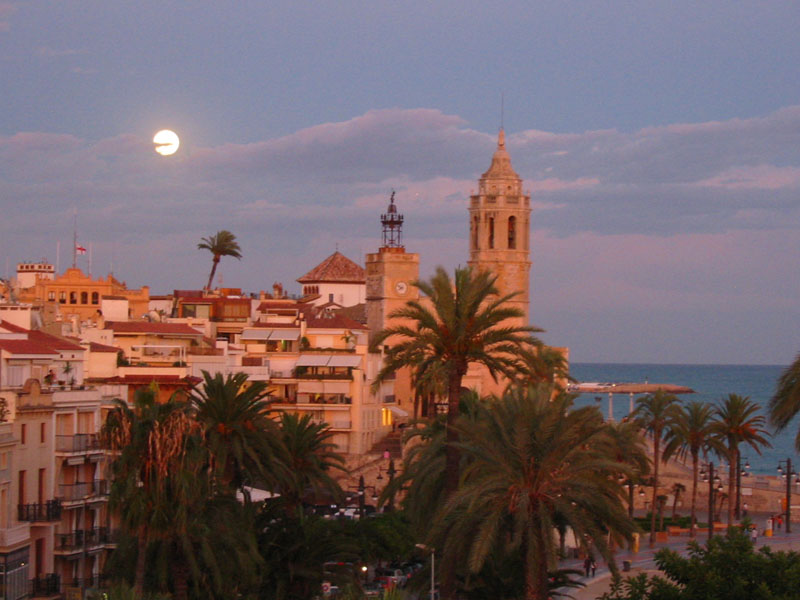 Sunset view from the hotel.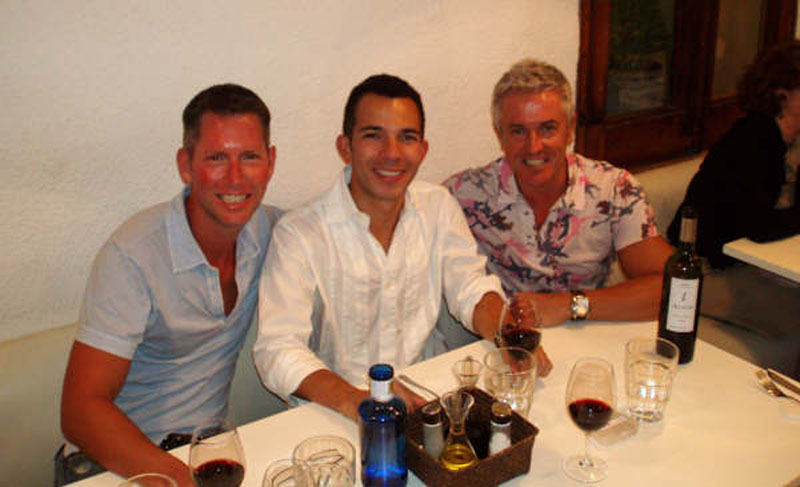 Having dinner with Edgar, who'd come from Amsterdam to visit.
Other Travels
Click here to go back to our Home Page